Hits: 48
Amidst a time defined by transformative advancements, a single company emerges, fearlessly trailblazing new directions and redefining the contours of our reality. Cisco – a visionary force fueled by ingenuity, intricately interlacing the strands of IoT, smart cities, and blockchain to construct a complex and awe-inspiring mosaic of the future. Founded in 1984 by Leonard Bosack and Sandy Lerner, the company has evolved over time, but its relentless pursuit of progress and groundbreaking solutions remains steadfast. Guided by the wisdom and vision of CEO Chuck Robbins, Cisco embarks on a journey, navigating through uncharted territories, transforming industries and redefining our global landscape. Every great journey begins with a single step, a moment of inspiration that sparks the genesis of progress. For Cisco, it was the realization that by intertwining IoT, smart cities, and blockchain, a brighter, more connected, and secure future could be unlocked. By harnessing the power of these technologies, Cisco creates a seamless interplay between the digital and physical realms, opening the door to untold possibilities and empowering humankind to achieve new heights.
The Loom – Weaving Together the Future
The fusion of IoT, smart cities, and blockchain serves as the loom upon which Cisco weaves its ambitious vision for the future. IoT allows for the creation of intricate networks, with devices and sensors interlaced, providing real-time data to enhance decision-making and optimize efficiency. Meanwhile, blockchain offers secure, transparent, and immutable platforms, empowering industries to revolutionize their processes and improve collaboration. The convergence of these technologies within smart cities paves the way for a sustainable, connected, and resilient urban environment, seamlessly integrating every facet of daily life. In the hands of Cisco, IoT, smart cities, and blockchain become the threads of a magnificent tapestry, depicting a world transformed. Smart cities, nurtured by IoT and blockchain, become bastions of innovation, sustainability, and prosperity. This new world is one where traffic flows seamlessly, energy consumption is optimized, and urban infrastructure is resilient and adaptive. Public services are more efficient, and industries are interconnected, utilizing blockchain to streamline operations and reduce costs.
Transcending Boundaries – Expanding Horizons
The impact of Cisco's work does not stop at the borders of smart cities but transcends into various industries, forging innovative solutions and reshaping entire sectors. From healthcare and finance to agriculture and manufacturing, Cisco's expertise in IoT and blockchain drives advancements and unlocks potential across the board. By leveraging these technologies, industries are empowered to evolve, becoming more efficient, secure, and sustainable. Cisco's journey is one of perpetual motion, an unyielding drive to push boundaries, and accelerate the pace of innovation. The company's bold endeavor to intertwine IoT, smart cities, and blockchain not only sparks progress within its sphere but serves as a catalyst for change in the world at large. The ripple effect of Cisco's efforts touches every corner of the globe, inspiring other entities to dream, explore, and ultimately, redefine what is possible.
The Legacy – Etching Cisco's Name in History
The story of Cisco is one that will reverberate through the ages, a testament to the power of human ingenuity and our collective potential. As the company continues to carve its name into the annals of history, it leaves behind a legacy of hope, progress, and transformation, providing the blueprint for a future that is both sustainable and connected. In conclusion, Cisco is an emblem of progress, a pioneer daring to explore uncharted realms, weaving together the threads of IoT, smart cities, and blockchain to create a brighter and more interconnected world. Guided by CEO Chuck Robbins, the company's groundbreaking efforts are transforming industries, enhancing urban environments, and revolutionizing the way we live, work, and interact with one another. As Cisco continues to evolve, its legacy will undoubtedly endure, inspiring future generations to dream big, push boundaries, and ultimately, create a world that is more sustainable, efficient, and connected.
The journey of Cisco is a shining beacon in the ever-evolving landscape of technology, illuminating the path towards a future where innovation and collaboration drive progress. Its fusion of IoT, smart cities, and blockchain is a testament to the power of human creativity and the boundless potential that lies within our reach when we dare to break down barriers and challenge the status quo. As Cisco advances in its quest to reshape the world, the impact of its work continues to ripple outwards, touching lives and inspiring change far beyond the realm of technology. The tapestry woven by Cisco – a harmonious blend of IoT, smart cities, and blockchain – serves as a foundation for the world of tomorrow, a testament to the indomitable human spirit, and a beacon of hope for future generations.
So, as we stand at the precipice of a new era – one shaped by the boundless potential of human ingenuity and the transformative power of technology – let us pause and marvel at the awe-inspiring journey of Cisco. For within the intricate threads of its tapestry lies the key to our future – a future that is brighter, more connected, and full of endless possibilities. In the grand panorama of technological progress, Cisco emerges as a true visionary, steadfastly forging ahead and breaking new ground in its pursuit of a world that transcends the limitations of our present reality. Through its unwavering commitment to innovation and its unparalleled expertise in IoT, smart cities, and blockchain, Cisco continues to redefine what is possible and to chart a bold new course for the future of our planet. With every step, Cisco etches its name deeper into the annals of history, leaving a legacy of hope, progress, and transformation that will endure for generations to come.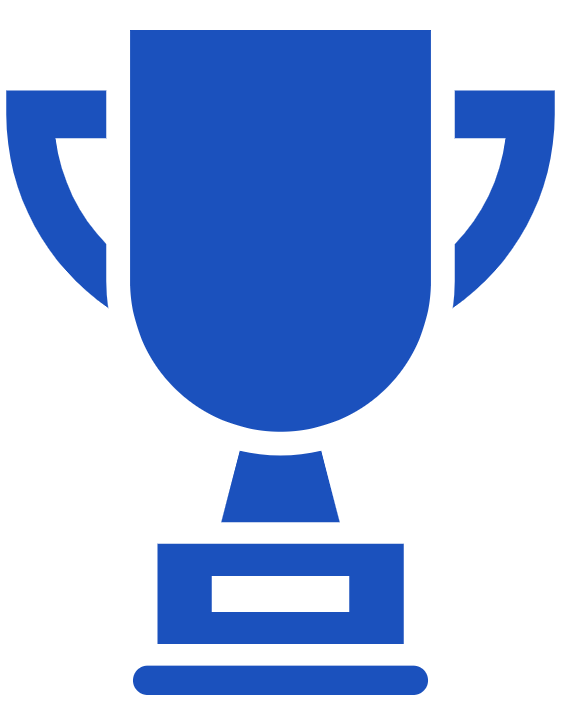 Cast Your Vote: Support This Innovative Pioneer Today!
Voting is simple: Browse through the nominees, select the company you believe is the most innovative and deserving, and click the "Vote Now" button under their profile. Each user is allowed to vote for only one company, and the winner will be determined based on the highest number of votes received. Join us in recognizing and celebrating the technological innovators shaping our future!
Tell us how can we improve this post?