Hits: 56
As the digital era unfolds with breathtaking velocity, KUKA Robotics stands tall as a colossus, fearlessly spearheading the evolution of robotics, automation, and connectivity. With roots tracing back to 1898 when Johann Joseph Keller and Jakob Knappich founded the company in Augsburg, Germany, KUKA Robotics has transformed from humble beginnings into a trailblazer, revered worldwide for its prowess in advanced robotics and automation systems. Today, under the astute leadership of CEO Peter Mohnen, KUKA Robotics pioneers the way, channeling the immense potential of groundbreaking 5G wireless communication to revolutionize our interconnected world. Come, venture into the mesmerizing universe of KUKA Robotics—a realm of awe-inspiring technological feats, audacious ambitions, and an undaunted quest to reshape the future through robotics and automation.
An Odyssey of Innovation: KUKA Robotics and Advanced Robotics
KUKA Robotics is renowned for its groundbreaking advancements in the field of robotics. Fueled by a burning passion for innovation and an unyielding commitment to excellence, the company continually pushes the boundaries of what is possible in robotics, developing sophisticated machines capable of remarkable feats of precision, strength, and agility.
From its iconic orange robotic arms, widely employed in manufacturing and automotive industries, to its pioneering collaborative robots (cobots) designed to work safely alongside humans, KUKA Robotics' diverse portfolio showcases the company's engineering prowess and its ability to meet the needs of a rapidly evolving global landscape. In a world where automation is increasingly intertwined with everyday life, KUKA Robotics is at the forefront, forging a new era where humans and machines collaborate harmoniously to enhance productivity, efficiency, and overall quality of life.
Masters of Automation: KUKA Robotics and the World of Automation Systems
Beyond the realm of robotics, KUKA Robotics excels in the development and implementation of advanced automation systems. Recognizing the transformative potential of automation in various sectors—from manufacturing and logistics to healthcare and entertainment—KUKA Robotics crafts bespoke automation solutions that empower businesses and industries to optimize their processes and thrive in an increasingly competitive global market. By leveraging state-of-the-art robotics, intelligent software, and advanced sensor technologies, KUKA Robotics creates seamless automation systems that streamline operations, reduce human error, and improve overall efficiency. As a leader in automation, KUKA Robotics is instrumental in shaping a world where sophisticated machines and intricate processes work in harmony, unlocking new possibilities and unleashing untapped potential.
Redefining Connectivity: KUKA Robotics and 5G Wireless Communication
In an age where rapid communication and real-time data exchange are essential for success, KUKA Robotics is at the cutting edge of 5G wireless communication. As a pioneer in the field, the company understands the crucial role that next-generation connectivity plays in facilitating seamless interactions between humans, machines, and systems in a modern, interconnected world.
Harnessing the power of 5G technology, KUKA Robotics is working diligently to develop innovative solutions that leverage ultra-low latency, enhanced reliability, and unparalleled speed to revolutionize the world of robotics, automation, and beyond. By embracing the transformative potential of 5G, KUKA Robotics is breaking down barriers, fostering the rapid exchange of information, and redefining the way we perceive and interact with our increasingly connected world.
Sustainability and Social Responsibility: KUKA Robotics' Commitment to a Greener Future
KUKA Robotics' dedication to innovation is matched only by its unwavering commitment to sustainability and social responsibility. The company firmly believes in harnessing the power of robotics, automation, and connectivity to create a better, more sustainable future for all. To this end, KUKA Robotics continuously works towards improving the energy efficiency of its products and processes, as well as promoting eco-friendly practices across its operations.
Moreover, KUKA Robotics is committed to fostering a safe and healthy work environment, while championing diversity, inclusivity, and employee empowerment. Through strategic partnerships, collaborations, and initiatives aimed at reducing waste, conserving energy, and minimizing environmental impact, KUKA Robotics is cultivating a culture of sustainability and social responsibility that extends beyond its own organization. By championing these values, the company hopes to inspire other players in the industry to embrace sustainable practices and work collectively towards a greener, more resilient future.
A Visionary Future: The Road Ahead for KUKA Robotics
As KUKA Robotics boldly navigates the uncharted territories of robotics, automation, and connectivity, the company remains steadfast in its commitment to innovation, sustainability, and human progress. Armed with a pioneering spirit and a deep-seated desire to shape the future, KUKA Robotics will continue to push the boundaries of technological advancement, tirelessly exploring new horizons in search of transformative solutions that have the potential to redefine our world.
From refining its advanced robotics and automation systems to harnessing the power of 5G wireless communication, KUKA Robotics is determined to lead the charge in the ongoing technological revolution. Additionally, the business will keep pushing for environmentally friendly behaviors, encouraging cross-sector cooperation, and working tirelessly to realize its ambitious vision—a connected world where cutting-edge robotics, automation systems, and next-generation connectivity converge to create a future that is safer, more productive, and sustainable for everyone.
KUKA Robotics, with its rich legacy of innovation and technological prowess, is undeniably a driving force in the realms of robotics, automation, and connectivity. The company is redefining our present and laying the groundwork for an extraordinary, connected future where human ingenuity, boundless creativity, and the power of cutting-edge technology unite to usher in a new era of unparalleled progress and prosperity. This is accomplished via its unwavering dedication to advancing and its ongoing attempts to revolutionize the way we live, work, and interact.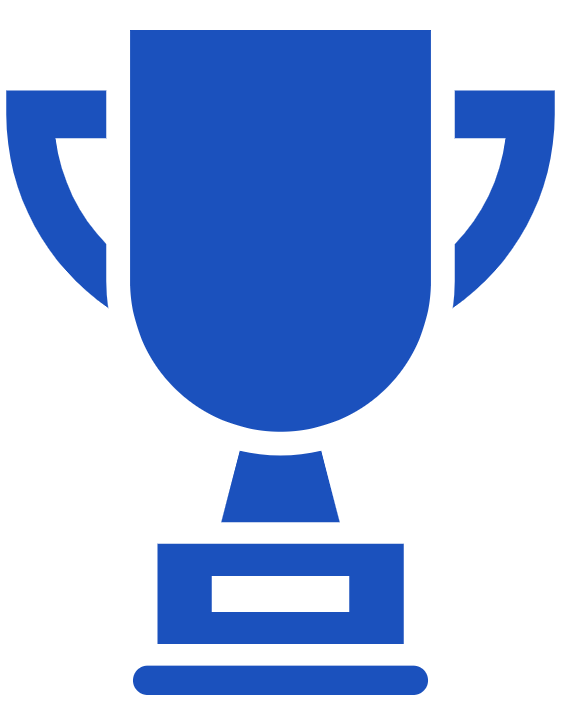 Cast Your Vote: Support This Innovative Pioneer Today!
Voting is simple: Browse through the nominees, select the company you believe is the most innovative and deserving, and click the "Vote Now" button under their profile. Each user is allowed to vote for only one company, and the winner will be determined based on the highest number of votes received. Join us in recognizing and celebrating the technological innovators shaping our future!
Tell us how can we improve this post?