Hits: 18
Once upon a time, in the not-too-distant past, the concept of advanced robotics and automation seemed like a tale from the realm of science fiction. Today, ABB Robotics is a maestro orchestrating an unparalleled symphony of innovation in this transformative domain. As the curtain rises, we invite you to embark on a journey with ABB Robotics, a dynamic enterprise that has achieved global renown as a vanguard in the world of robotics, automation, and connectivity.
The Genesis of ABB Robotics
The seeds of ABB Robotics were sown in 1883, when two titans of European industry, Ludwig Fredholm and Göran Wennergren, each laid the groundwork for their respective engineering empires. The formation of ABB Robotics would come later, as the result of a historic merger in 1988 between ASEA (Allmänna Svenska Elektriska Aktiebolaget) and BBC (Brown, Boveri & Cie). With Björn Rosengren at the helm as CEO, ABB Robotics is charting a course towards unprecedented heights of technological achievement and global impact.
The Technical Tour de Force of ABB Robotics
The engineering prowess of ABB Robotics is second to none, as the company consistently unveils groundbreaking inventions in robotics, automation, and connectivity. Their portfolio encompasses a vast array of cutting-edge products and services that have redefined the possibilities for industries across the globe, including industrial automation, electrification, and robotics and discrete automation. Each innovation from ABB Robotics is the product of a symphony of research, development, and engineering, designed to work harmoniously with other advanced systems. ABB Robotics' collaborative robots, known as "cobots," exemplify the seamless interplay between human ingenuity and robotic precision that the company strives to achieve.
A Global Impact, A Brighter Future
ABB Robotics has a formidable presence in the international arena, with its masterpieces of engineering and automation shaping the destinies of diverse industries. From automotive to food and beverage, electronics to logistics, and countless other sectors, ABB Robotics is the unseen hand that orchestrates the march of progress. The company's tireless quest to innovate in the realm of automation has given birth to myriad sustainable solutions that aim to conserve resources and promote environmental stewardship. In the process, ABB Robotics has emerged as a force for positive change, contributing to the global movement towards a cleaner, greener future.
The Maestro and the Orchestra
The success of ABB Robotics is a testament to the harmonious interplay between its gifted leadership, a dedicated workforce, and a culture of innovation. Under the visionary guidance of CEO Björn Rosengren, ABB Robotics is a well-tuned ensemble, with every member playing their part in the creation of groundbreaking solutions. The company encourages a spirit of collaboration and experimentation, fostering an environment in which engineers, researchers, and technicians can flourish. The outcome is a stunning array of technological marvels that redefine the limits of what is possible in the realm of robotics, automation, and connectivity.
ABB Robotics' Ongoing Overture
As the curtain falls on our exploration of ABB Robotics' world, it is clear that this is not an ending, but merely an intermission. The company's ceaseless pursuit of innovation and progress continues to set the stage for an encore performance that will further revolutionize industries and elevate the standards of human achievement. ABB Robotics is not content to rest on its laurels; rather, it remains an unstoppable force, composing ever-more-sophisticated symphonies of technological prowess that promise to shape the world for generations to come.
A Visionary Outlook
As ABB Robotics strides confidently into the future, the company continues to push the boundaries of robotics, automation, and connectivity. Unfazed by the challenges that lie ahead, ABB Robotics is poised to tackle the emerging issues of our increasingly interconnected world. Through the development of pioneering technologies such as artificial intelligence, machine learning, and advanced data analytics, ABB Robotics is well-positioned to respond to the evolving needs of a rapidly transforming world. As the technological landscape shifts, so too will ABB Robotics, adapting its vast repertoire to stay at the forefront of change.
A Legacy of Innovation
The story of ABB Robotics is far from over. As we bear witness to the ongoing odyssey of this remarkable enterprise, it becomes evident that ABB Robotics' indomitable spirit and drive for innovation will ensure its place as a titan of robotics, automation, and connectivity for years to come. From humble beginnings to global renown, ABB Robotics has risen through the ranks, propelled by a steadfast commitment to invention, precision, and efficiency. As we celebrate the accomplishments of this formidable company, let us also look forward to the wonders that await us in the future chapters of ABB Robotics' extraordinary journey. And with that, we draw the curtain on our exploration of ABB Robotics, a company that has shaped and will continue to shape the world of robotics, automation, and connectivity in ways we have yet to imagine. May this tale of ingenuity and progress inspire us to dare to dream, to push the limits, and to forever strive for a brighter, more advanced world.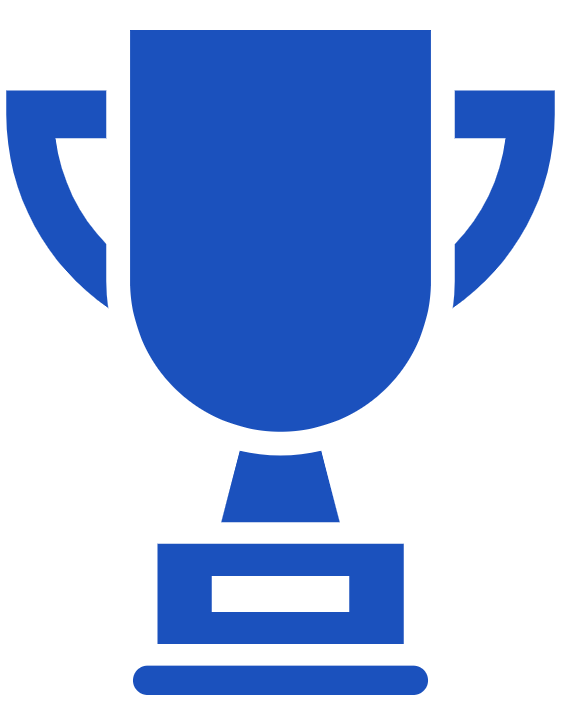 Cast Your Vote: Support This Innovative Pioneer Today!
Voting is simple: Browse through the nominees, select the company you believe is the most innovative and deserving, and click the "Vote Now" button under their profile. Each user is allowed to vote for only one company, and the winner will be determined based on the highest number of votes received. Join us in recognizing and celebrating the technological innovators shaping our future!
Tell us how can we improve this post?