Hits: 24
Emerging from a landscape of relentless innovation and unparalleled ambition, Planet Labs forges ahead with unyielding determination, staking its claim as an integral player in the realms of space exploration and sustainable agriculture. Guided by a passionate and diverse group of minds, this visionary company melds together two seemingly disparate fields to engender a harmonious fusion of breakthroughs in space technology and eco-conscious agricultural practices. Co-founded in 2010 by Will Marshall, Robbie Schingler, and Chris Boshuizen, Planet Labs brings to life a future where the cosmos and the cultivation of the Earth unite to offer a bountiful and sustainable existence for all.
With CEO Will Marshall at the helm, Planet Labs proudly unveils its vast array of satellite imaging technology, offering an unprecedented perspective on our planet. By capturing high-resolution images that lay bare the intricacies of our world, the company sheds light on the impact of human activity on Earth's ecosystems, paving the way for sustainable agriculture practices and precision farming solutions. As the cosmic frontier extends its tantalizing reach, Planet Labs' technological prowess empowers us to comprehend and engage with our world, from the vast reaches of space to the smallest plots of arable land.
Planet Labs' ingenuity has led to the development of an extensive fleet of Dove satellites, miniature spacecraft equipped with cutting-edge imaging capabilities. Launched into orbit by the dozens, these satellites blanket the Earth in a constant stream of information, painting a vibrant, intricate picture of our planet's surface. The benefits of this technology are manifold, allowing scientists, policymakers, and farmers to make informed decisions that optimize resource usage, minimize waste, and bolster the long-term health of our ecosystems.
This continuous and comprehensive stream of satellite data empowers those in the sustainable agriculture sector to employ precision farming techniques, tailored to the unique needs of each plot of land. By pinpointing areas of concern, such as nutrient deficiencies or pest invasions, farmers can address issues proactively, conserving resources, and minimizing environmental impact. Planet Labs' satellite imagery also aids in the identification of ideal planting locations, ensuring that crops are sown in the most favorable conditions, maximizing yield and minimizing land degradation.
In the realm of space exploration, Planet Labs' satellite technology lays the groundwork for future interstellar endeavors, with potential applications in space mining, habitat construction, and celestial navigation. As humanity reaches for the stars, these advancements could revolutionize our approach to resource acquisition and the establishment of sustainable off-world colonies. By providing detailed maps of celestial bodies, Planet Labs has the potential to propel us toward a future where the boundaries between Earth and the cosmos are blurred, and the line between science fiction and reality is increasingly indistinct.
Planet Labs' vision extends beyond the confines of Earth, as they collaborate with both public and private space organizations to share insights, knowledge, and technology. Their partnerships with NASA, SpaceX, and the European Space Agency exemplify the company's commitment to fostering a global community of innovators and trailblazers. By fostering these collaborations, Planet Labs is paving the way for humanity's shared journey toward a sustainable and expansive existence, both on Earth and in the cosmos. As we embark on this grand odyssey toward a future defined by sustainability and boundless potential, it is companies like Planet Labs that will shepherd us forward. Their relentless pursuit of innovation, guided by an unwavering commitment to sustainability and collaboration, is a testament to the power of human ingenuity and the profound resilience of the human spirit.
With each satellite launched and every high-resolution image captured, Planet Labs nudges us closer to a reality where our stewardship of the Earth and our exploration of the cosmos are forever intertwined. In this brave new world, the marriage of space exploration and sustainable agriculture will no doubt shape our collective destiny, as we strive for a thriving, harmonious existence in a rapidly changing universe. The potential for global transformation is immense, as the fusion of these seemingly distinct realms holds the key to addressing some of the most pressing challenges of our time. In the face of climate change, biodiversity loss, and burgeoning human populations, the need for sustainable agriculture and responsible resource management has never been more urgent.
Planet Labs' pioneering spirit and groundbreaking technology empower farmers, scientists, and policymakers to enact innovative solutions that nurture the Earth, safeguard our natural resources, and secure our global food supply. As our species looks to the stars, Planet Labs' advances in satellite technology and space exploration set the stage for novel approaches to resource acquisition, space colonization, and extraterrestrial research. In this new era of interstellar exploration, we have the opportunity to learn from our past mistakes and establish a harmonious coexistence with the cosmos, guided by the principles of sustainability and respect for the unknown.
At the junction of these potent streams of ingenuity, Planet Labs surfaces as a luminary of optimism and a driving force for transformation. Through their audacious foresight and relentless tenacity, they provoke us to reevaluate the limits of the achievable, scrutinize our assumptions, and adopt a novel mindset that amalgamates the earthly and the cosmic in the quest for a mutually thriving future. In conclusion, the intrepid course of Planet Labs marks a fresh era in human resourcefulness and the unyielding spirit of exploration. As they persist in revolutionizing the realms of space exploration and sustainable agriculture, the ramifications of their endeavors will undoubtedly echo through the ages, shaping a legacy that will galvanize generations to follow. In this constantly unfolding chronicle of innovation and breakthroughs, one fact remains unshakable: Planet Labs exemplifies the might of human aspiration and serves as a herald of the astonishing accomplishments we are capable of when we dare to envision beyond the confines of our planet.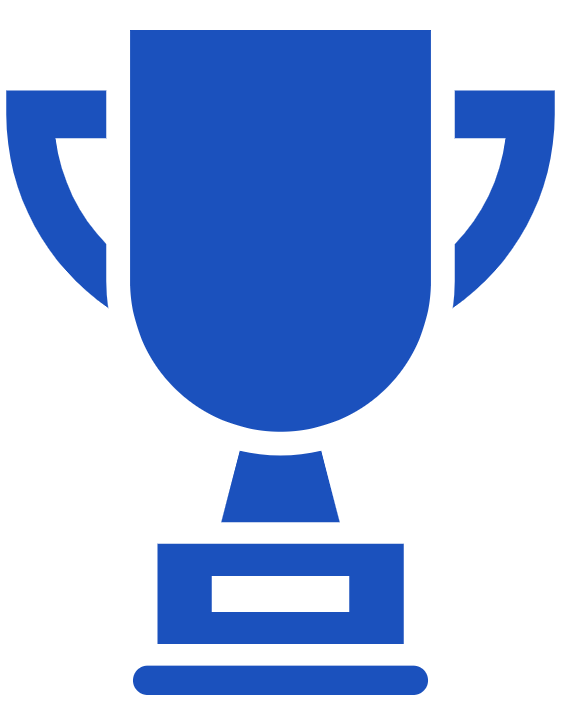 Cast Your Vote: Support This Innovative Pioneer Today!
Voting is simple: Browse through the nominees, select the company you believe is the most innovative and deserving, and click the "Vote Now" button under their profile. Each user is allowed to vote for only one company, and the winner will be determined based on the highest number of votes received. Join us in recognizing and celebrating the technological innovators shaping our future!
Tell us how can we improve this post?