Hits: 14
Picture a world where the hum of engines gives way to the whisper of progress, where vehicles glide effortlessly through cityscapes, seamlessly integrating with intelligent transportation systems. Imagine a realm where the frustrations of traffic jams and the perils of human error are relics of a bygone era, replaced by the serene certainty of autonomous innovation. Welcome to the world of Aptiv, a pioneering force in the realm of smart transportation, dedicated to reshaping the way we travel and unlocking the limitless potential of autonomous vehicles and cutting-edge technologies. Embark on a journey with Aptiv, a story of trailblazing aspirations, relentless ingenuity, and the unwavering pursuit of a safer, more efficient, and more sustainable future for all.
Founded in 2011 as a spinoff from Delphi Automotive, Aptiv has emerged as a global leader in smart transportation and autonomous vehicle technology. With Kevin Clark at the helm as CEO, the company is driven by a singular vision: to revolutionize mobility through the development and integration of intelligent transportation systems, autonomous vehicles, and advanced connectivity solutions. Fueled by passion, expertise, and a deep commitment to sustainability, Aptiv is on a quest to transform the transportation landscape, empowering societies to embrace the promise of autonomous innovation and chart a new course for progress.
Navigating the Future: Aptiv's Bold Foray into Autonomous Vehicles
At the heart of Aptiv's transformative vision lies the development and deployment of autonomous vehicles, machines that blend art and science, merging advanced sensor technologies with cutting-edge artificial intelligence systems to safely and efficiently transport passengers to their destinations. Guided by a deep understanding of the challenges and complexities inherent in the world of autonomous vehicles, Aptiv is breaking new ground, harnessing the power of innovation to overcome the barriers that have long held human progress in check.
In collaboration with strategic partners, academia, and industry stakeholders, Aptiv is working tirelessly to refine and enhance the safety, performance, and efficiency of autonomous vehicles, with a particular focus on sensor fusion, machine learning, and advanced control algorithms. By weaving these various threads of expertise together, the company is crafting a tapestry of technological breakthroughs that promise to elevate the entire transportation ecosystem to new heights of safety, efficiency, and sustainability.
Connecting the Dots: Aptiv's Role in Intelligent Transportation Systems
Beyond the realm of autonomous vehicles, Aptiv is also deeply engaged in the development and implementation of intelligent transportation systems, a critical component of the company's vision for a smarter, more connected world. By integrating advanced sensor technologies, machine-to-machine communication, and data analytics, Aptiv is pioneering solutions that promise to alleviate congestion, optimize traffic flow, and enhance the overall safety and efficiency of our transportation infrastructure.
At the core of these efforts lies Aptiv's commitment to the development of vehicle-to-everything (V2X) communication, a suite of technologies that enable vehicles to seamlessly communicate with one another, as well as with the surrounding infrastructure and environment. Through the power of V2X, Aptiv envisions a future where vehicles can "talk" to traffic lights, road signs, and even pedestrians, facilitating a more harmonious and intuitive interaction between all the various elements that comprise our transportation networks.
Unlocking the Potential of Advanced Technologies: Aptiv's Journey to a Sustainable Future
Aptiv's dedication to innovation extends far beyond the realms of autonomous vehicles and intelligent transportation systems. The company is also committed to harnessing the power of advanced technologies to minimize its environmental impact and promote sustainability across all aspects of its operations. In pursuit of these goals, Aptiv has embraced the principles of the circular economy, focusing on reducing waste, conserving resources, and promoting the use of renewable energy throughout its global facilities.
Moreover, Aptiv is investing in the research and development of next-generation materials and technologies, seeking ways to make their products lighter, more efficient, and more sustainable. By combining cutting-edge material science with innovative design methodologies, the company is striving to minimize its carbon footprint, reduce the consumption of finite resources, and contribute to the global effort to mitigate climate change.
Collaboration, Education, and Advocacy: Aptiv's Strategy for Impact
To achieve lasting change in the world of transportation and beyond, Aptiv recognizes the importance of forging strong partnerships, raising public awareness, and advocating for smart policies and practices. To this end, the company actively collaborates with other industry leaders, government agencies, and research institutions to advance the adoption of its smart transportation and autonomous vehicle solutions. Through conferences, workshops, and educational initiatives, Aptiv seeks to foster a global community dedicated to understanding the potential of autonomous vehicles, intelligent transportation systems, and advanced connectivity technologies. By encouraging dialogue, debate, and collaboration, the company aims to accelerate the transition to a more sustainable and efficient transportation future.
The Road Ahead: Aptiv's Vision for the Future of Transportation
As Aptiv continues to chart its course through the rapidly evolving landscape of smart transportation and autonomous innovation, the company remains steadfast in its commitment to creating a safer, more efficient, and more sustainable world. Armed with passion, expertise, and a deep sense of responsibility, Aptiv is determined to push the boundaries of what is possible in the realm of transportation, seizing every opportunity to revolutionize the way we travel and unlock the full potential of advanced technologies.
To achieve this vision, Aptiv will continue to invest in research and development, refine its autonomous vehicle and intelligent transportation systems, and champion best practices and policies that promote a cleaner, greener future. By building bridges, forging alliances, and nurturing a global community of innovators and visionaries, the company aims to galvanize a worldwide movement dedicated to shaping the future of transportation and advancing human progress.
In a world hungry for change and progress, Aptiv emerges as a beacon of hope, leading the charge in the development of autonomous vehicles, intelligent transportation systems, and advanced connectivity solutions. As a trailblazer in the realm of smart transportation, the company is redefining the way we travel, harnessing the power of innovation to create a safer, more efficient, and more sustainable future for all. By relentlessly pursuing progress, forging strategic partnerships, and inspiring a global community to embrace new technologies, Aptiv is not only tackling the challenges of today but is also laying the foundation for a brighter, more connected tomorrow.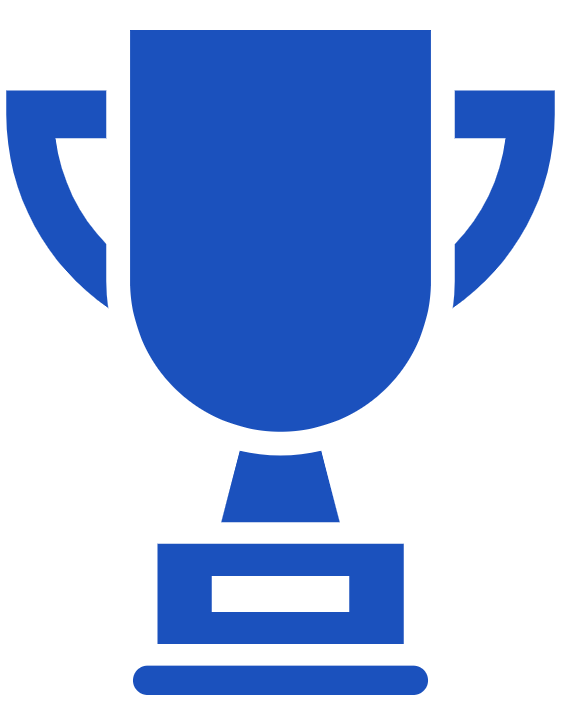 Cast Your Vote: Support This Innovative Pioneer Today!
Voting is simple: Browse through the nominees, select the company you believe is the most innovative and deserving, and click the "Vote Now" button under their profile. Each user is allowed to vote for only one company, and the winner will be determined based on the highest number of votes received. Join us in recognizing and celebrating the technological innovators shaping our future!
Tell us how can we improve this post?