Hits: 30
Embark on a journey through the astonishing realm of Graphenea, where groundbreaking innovations are forged and the unimaginable becomes a reality. In the world of nanotechnology and advanced materials, Graphenea stands as a fearless explorer, unearthing the potential of a substance that is rapidly redefining the limits of modern science. Founded in 2010 by Jesus de la Fuente and Iñigo Charola in San Sebastian, Spain, Graphenea has grown into a global powerhouse, pushing the frontiers of nanotechnology and pioneering the mass production of graphene. Under the steadfast leadership of its CEO, Jesus de la Fuente, the company has cemented its position at the vanguard of the advanced materials revolution. So, prepare yourself for an exhilarating voyage into the heart of Graphenea—a realm where the infinite possibilities of graphene are harnessed to craft a brighter, more resilient future for all.
The Graphene Odyssey: Charting the Future of Advanced Materials
At the core of Graphenea's vision lies the promise of graphene, a revolutionary material that has captured the imagination of scientists and engineers worldwide. Comprised of a single layer of carbon atoms arranged in a hexagonal lattice, graphene is hailed for its unmatched strength, flexibility, and conductivity. The potential applications for this wondrous material are vast and varied, spanning industries such as electronics, aerospace, energy, and biotechnology. Driven by an unwavering commitment to research and innovation, Graphenea is at the forefront of graphene production and application development. The company's state-of-the-art manufacturing facilities and rigorous quality control systems enable the production of high-quality graphene materials at scale. Moreover, Graphenea's talented team of scientists and engineers is tirelessly working to harness the unique properties of graphene and unlock its full potential. From advancing flexible, transparent electronics to developing lightweight, ultra-strong composites, Graphenea's innovations are laying the foundation for a technological revolution that will reshape our world.
A Symphony of Collaboration: Graphenea's Global Network of Innovation
To catalyze the rapid advancement and widespread adoption of graphene-based technologies, Graphenea understands the importance of forging strategic partnerships and fostering a global ecosystem of innovation. Through collaborations with leading research institutions, industry partners, and fellow pioneers in the field of nanotechnology, Graphenea is spearheading the development of game-changing solutions that promise to revolutionize our lives. By sharing knowledge, resources, and expertise, the company is building a vibrant community of visionaries who share a common goal: to harness the power of graphene and usher in a new era of scientific breakthroughs and technological marvels.
Education and Advocacy: Inspiring a New Generation of Nanotechnology Champions
Graphenea's commitment to innovation extends beyond its research labs and production facilities. The company is passionate about educating the public about the transformative potential of graphene and other advanced materials, as well as inspiring a new generation of scientists and engineers to pursue careers in nanotechnology. Through workshops, seminars, and outreach programs, Graphenea is nurturing a diverse, global talent pool equipped with the skills and knowledge needed to propel the advanced materials revolution forward. By empowering the leaders of tomorrow, the company is ensuring that the groundbreaking work it has begun will continue to thrive and evolve, shaping the future of nanotechnology and advanced materials for years to come.
Nanotechnology and Beyond: Charting the Course for a Sustainable Future
As Graphenea continues to push the boundaries of what is possible with graphene and other advanced materials, the company remains steadfast in its commitment to sustainability and environmental stewardship. From developing energy-efficient technologies to pioneering novel methods for recycling and waste reduction, Graphenea is dedicated to finding solutions that not only advance the frontiers of science and technology but also contribute to the well-being of our planet.
One notable example of Graphenea's sustainable initiatives is their research in the development of more efficient energy storage solutions. By leveraging the extraordinary electrical conductivity and high surface area of graphene, the company is working on creating next-generation batteries and supercapacitors with significantly improved performance and reduced environmental impact. These cutting-edge energy storage systems have the potential to revolutionize renewable energy, electric vehicles, and countless other industries, paving the way for a cleaner, greener future.
In addition to its work in energy storage, Graphenea is also exploring the potential of graphene in water purification and environmental monitoring. With its unique ability to filter contaminants at the molecular level, graphene holds immense promise as a powerful tool for addressing the world's growing water scarcity and pollution challenges. Furthermore, the company is developing graphene-based sensors capable of detecting harmful substances and pollutants with unparalleled sensitivity and accuracy, empowering communities to better protect their environments and ecosystems.
The Path Ahead: Envisioning a World Transformed by Graphene
As Graphenea continues to explore the full spectrum of possibilities offered by graphene and other advanced materials, the company is charting a bold course for the future—one that is brimming with potential and poised to redefine our understanding of what is possible in science and technology. With each new discovery and innovation, Graphenea is inching closer to realizing its vision of a world where the untapped potential of graphene has been harnessed to overcome the greatest challenges facing humanity today.
To achieve this ambitious goal, Graphenea will continue to invest in cutting-edge research, foster strategic partnerships, and inspire the next generation of scientists and engineers. By cultivating a global community of like-minded pioneers and fostering a culture of collaboration and innovation, the company is poised to accelerate the pace of progress and drive the widespread adoption of graphene-based solutions across industries and sectors.
In the epic tale of human advancement and the pursuit of a better world, Graphenea serves as both a beacon of hope and an enduring testament to the transformative power of human ingenuity. As the company continues its odyssey through the world of nanotechnology and advanced materials, one thing is certain: the story of Graphenea is far from over. It is, in fact, only just beginning. So, join us on this exhilarating journey, and witness the dawning of a new age—an age in which the marvels of graphene and the boundless potential of human innovation converge to reshape our world and propel us towards a brighter, more resilient future.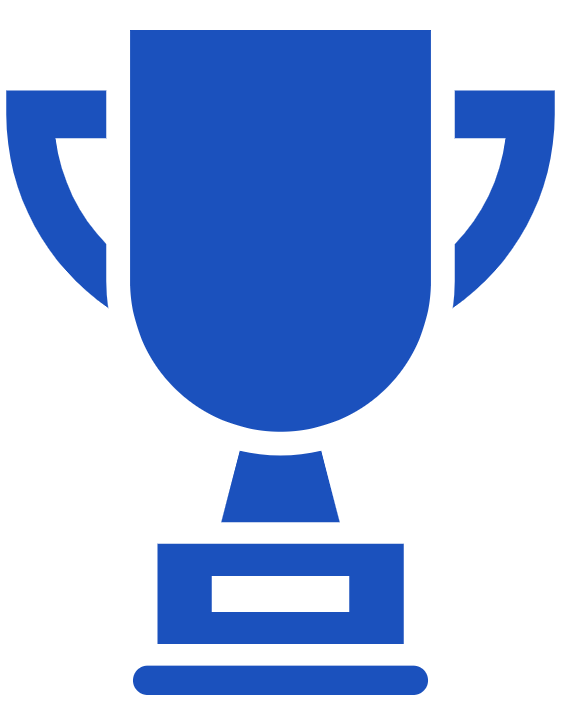 Cast Your Vote: Support This Innovative Pioneer Today!
Voting is simple: Browse through the nominees, select the company you believe is the most innovative and deserving, and click the "Vote Now" button under their profile. Each user is allowed to vote for only one company, and the winner will be determined based on the highest number of votes received. Join us in recognizing and celebrating the technological innovators shaping our future!
Tell us how can we improve this post?