Hits: 15
The Advent of a Technological Odyssey
In an age of relentless innovation, Cruise Automation emerges as an intrepid explorer, navigating the uncharted terrain of smart transportation. Established in 2013 by Kyle Vogt and Daniel Kan, Cruise Automation's ambitious quest envisions a world where autonomous vehicles and intelligent transportation systems revolutionize the way we journey through life. Guided by CEO Dan Ammann, the company sets forth on a daring adventure to rewrite the future of travel, one mile at a time.
The Genesis of an Autonomous Pioneer
Cruise Automation's voyage begins with the dream of transforming modern transportation by integrating cutting-edge technology into the vehicles that traverse our streets. As pioneers of a new age, Vogt and Kan were driven by a relentless desire to redefine mobility, striving to make every journey safer, more efficient, and eco-friendly.
Crafting the Intelligent Transportation Symphony
Embracing the grandiosity of its vision, Cruise Automation orchestrates a symphony of smart transportation solutions. Autonomous vehicles, seamlessly woven into the urban fabric, communicate with one another, adjusting their routes and speeds to optimize traffic flow, reduce congestion, and curtail emissions. This harmonious blend of technology and transportation coalesces into a finely-tuned opus of intelligent mobility.
The Autonomous Vehicle Revolution
At the heart of Cruise Automation's odyssey lies the pursuit of the ultimate autonomous vehicle. Fueled by a combination of artificial intelligence, advanced sensors, and meticulous engineering, Cruise's self-driving cars embody the epitome of smart transportation. As these remarkable machines navigate the intricate dance of city streets, they redefine the concept of personal mobility, and propel the world towards a future where human error and traffic accidents become relics of a bygone era.
Bridging the Gap between Man and Machine
In its quest to revolutionize travel, Cruise Automation recognizes the importance of fostering harmony between human passengers and their autonomous counterparts. By implementing intuitive user interfaces, Cruise enables seamless interaction between rider and vehicle, ensuring a comfortable and enjoyable travel experience for all. This symbiotic relationship forms the backbone of the company's vision, building trust and confidence in the autonomous revolution. Acknowledging the scale and complexity of its mission, Cruise Automation actively cultivates strategic alliances with industry leaders, forging partnerships with the likes of General Motors and Honda. These collaborations bolster Cruise's endeavors, accelerating the development and deployment of autonomous vehicles, and hastening the arrival of a more intelligent transportation ecosystem.
Sailing into the Future of Smart Transportation
As Cruise Automation's epic tale draws to a close, we are left with a profound sense of wonder and anticipation for the world to come. Under the stewardship of Dan Ammann and its talented team, Cruise Automation charts a course toward a new era of smart transportation, promising a world where autonomous vehicles and intelligent transportation systems reshape our cities, our lives, and our relationship with the open road.
Through unwavering dedication to innovation, Cruise Automation has etched its name in the annals of smart transportation history. As we bear witness to the unfolding narrative of Cruise's journey, we can be assured that the company's relentless pursuit of excellence will continue to redefine the way we travel, shaping a brighter, more interconnected future. As we cast our gaze towards the horizon, the prospect of a world revolutionized by Cruise Automation's autonomous vehicles and intelligent transportation systems fills our hearts with hope and excitement. Led by CEO Dan Ammann and a team of visionaries, Cruise's quest will continue to forge the path toward tomorrow's smart transportation landscape, charting the course for a more efficient, safer, and sustainable world for all.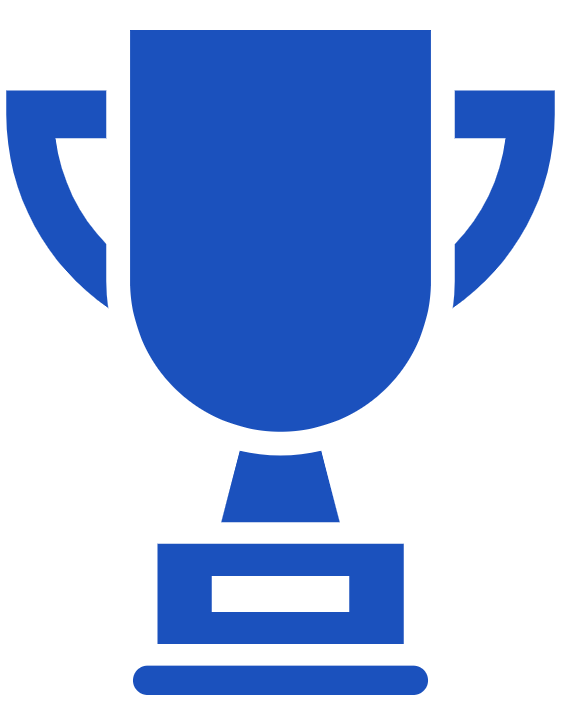 Cast Your Vote: Support This Innovative Pioneer Today!
Voting is simple: Browse through the nominees, select the company you believe is the most innovative and deserving, and click the "Vote Now" button under their profile. Each user is allowed to vote for only one company, and the winner will be determined based on the highest number of votes received. Join us in recognizing and celebrating the technological innovators shaping our future!
Tell us how can we improve this post?