Hits: 13
As the sun dawns on a new era of ecological consciousness, First Solar emerges as an inspirational beacon, guiding humanity on a journey towards a greener, more sustainable future. In the heart of this dynamic company lies a profound dedication to harnessing the power of green technologies, unveiling the hidden potential of advanced solar energy, biodegradable electronics, and high-capacity energy storage systems. Founded in 1999 by Harold McMaster and John D. Walton, First Solar has since blossomed into a pioneering powerhouse, leading the charge in the relentless pursuit of sustainable solutions. With Mark Widmar as the current CEO, First Solar's radiant vision is to transform the energy landscape by creating innovative solutions that set the stage for a cleaner, brighter tomorrow. Immerse yourself in the captivating saga of First Solar, as we explore the company's ground-breaking work in green technologies and their unwavering commitment to illuminating a path towards environmental harmony.
The Dawn of Advanced Solar Energy: First Solar's Luminescent Legacy
At the core of First Solar's innovation lies a steadfast commitment to revolutionizing solar energy technology. Recognizing the pressing need for cleaner, renewable sources of power, the company has devoted itself to advancing photovoltaic (PV) technology, making solar energy increasingly efficient, cost-effective, and accessible. Through cutting-edge research and engineering, First Solar has developed its proprietary thin-film PV modules, which outshine traditional silicon-based solar cells in terms of performance, durability, and environmental impact. By continually pushing the boundaries of solar energy, First Solar has established itself as a leader in the field, with a resolute ambition to propel humanity towards a sustainable energy future.
Biodegradable Electronics: The Future of Eco-Friendly Innovation
In addition to its impressive solar energy solutions, First Solar is also making strides in the nascent domain of biodegradable electronics. With a keen eye on the growing issue of electronic waste and its detrimental effects on the environment, the company has ventured into the development of electronic components that are designed to decompose naturally, reducing their ecological footprint. By integrating organic, biodegradable materials with innovative engineering, First Solar is pioneering a new generation of electronics that align with the principles of sustainability and environmental stewardship.
Powering the Future: High-Capacity Energy Storage Solutions
Recognizing the importance of energy storage in promoting the widespread adoption of renewable energy sources, First Solar has also embarked on a quest to develop high-capacity energy storage systems. By working on advanced battery technologies and integrating smart grid systems, the company aims to enhance the efficiency and reliability of renewable energy infrastructure, ensuring that clean energy remains a viable and accessible option for the world. With a robust energy storage portfolio, First Solar is poised to break new ground in the quest for a sustainable energy future.
Spearheading a Sustainable Revolution: First Solar's Collaborative Spirit and Global Impact
To enact lasting change in the global energy landscape, First Solar understands the value of fostering strategic partnerships and engaging in collaborative efforts. By joining forces with like-minded organizations, research institutions, and industry leaders, First Solar strives to accelerate the transition to a more sustainable future. Through advocacy, outreach, and education, the company is inspiring a new generation of innovators, environmental stewards, and policymakers to embrace the transformative potential of green technologies.
A Radiant Horizon: First Solar's Vision for a Greener Tomorrow
As the sun sets on an age of environmental indifference, First Solar stands tall as a shining example of what humanity can achieve when we unite in the pursuit of a more sustainable, harmonious world. Driven by an unwavering dedication to innovation, collaboration, and environmental stewardship, First Solar's ambitious vision for the future is one in which advanced solar energy, biodegradable electronics, and high-capacity energy storage systems intertwine to reshape our global energy ecosystem. Under the inspired leadership of CEO Mark Widmar, the company is steadfast in its mission to unlock the untapped potential of green technologies, empowering humanity to confront and overcome the environmental challenges that lie ahead. As we embark on this thrilling odyssey towards a brighter, cleaner future, it is clear that First Solar will continue to shine as a luminary in the realm of sustainable solutions and green technologies.
By embracing a culture of innovation, nurturing strategic alliances, and tirelessly advocating for environmental responsibility, First Solar is catalyzing a paradigm shift in how we perceive and engage with the world around us. In the final analysis, First Solar's incredible journey serves as a testament to the power of human ingenuity, determination, and the relentless pursuit of a more sustainable existence. It is a compelling reminder that when we come together, we can surmount even the most formidable obstacles and chart a course towards a future that is both ecologically sound and brimming with possibility. As the sun rises on a new epoch of environmental awareness, First Solar's glowing vision illuminates the path forward, revealing a world where the marriage of cutting-edge technology and ecological wisdom paves the way for a greener, more prosperous tomorrow.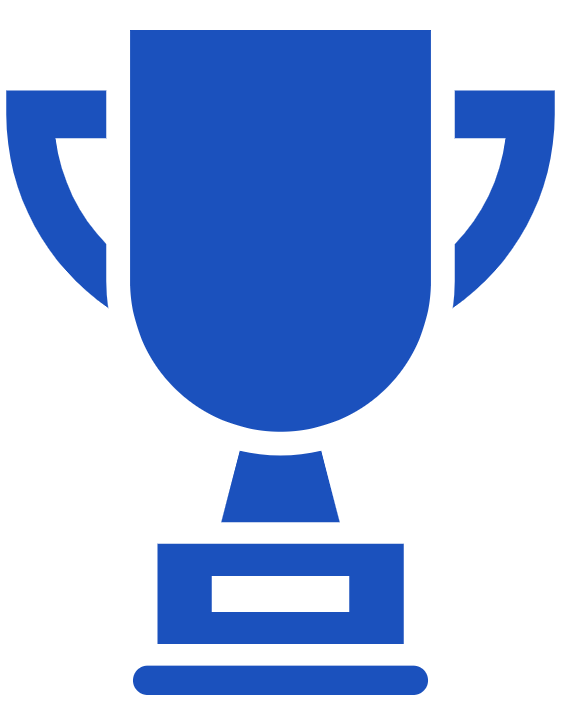 Cast Your Vote: Support This Innovative Pioneer Today!
Voting is simple: Browse through the nominees, select the company you believe is the most innovative and deserving, and click the "Vote Now" button under their profile. Each user is allowed to vote for only one company, and the winner will be determined based on the highest number of votes received. Join us in recognizing and celebrating the technological innovators shaping our future!
Tell us how can we improve this post?