Hits: 15
Picture a world where machines speak in harmonious unison, orchestras of robots work together seamlessly, and wireless waves weave a tapestry of interconnectedness—this is the symphonic future envisioned by Qualcomm. Founded in 1985 by Dr. Irwin Jacobs and a cadre of like-minded innovators, Qualcomm's narrative has always been one of pushing the limits of human imagination. Under the direction of CEO Cristiano Amon, the company has established itself as the virtuoso conductor in the realm of advanced robotics, automation systems, and 5G wireless communication, tirelessly working to compose the masterpiece that is our interconnected world.
Setting the Stage with Groundbreaking Technology
From its humble beginnings, Qualcomm has been the embodiment of technological ingenuity. The company's initial invention, Code Division Multiple Access (CDMA), revolutionized the telecommunications industry, laying the groundwork for what would become a relentless pursuit of cutting-edge solutions. With each new technological overture, Qualcomm has steadfastly crafted the symphony of connectivity that now encompasses our lives. Today, the company is making tremendous strides in the worlds of robotics, automation, and 5G wireless communication. By continuously exploring new ways to harness the power of artificial intelligence, machine learning, and high-speed data transmission, Qualcomm is driving the development of advanced robotics and automation systems that promise to enhance productivity, reduce operational costs, and streamline industries across the globe.
The Crescendo of Connectivity—5G and Beyond
In an era where lightning-fast communication has become the backbone of modern society, Qualcomm is orchestrating a new symphony of seamless interaction with its 5G wireless technologies. This quantum leap in connectivity has far-reaching implications, bolstering the capabilities of countless industries, from healthcare and education to transportation and entertainment. As the maestro of 5G, Qualcomm envisions a future in which people, machines, and devices harmonize in perfect sync, enabling unprecedented levels of collaboration and innovation. This vision of global interconnectivity is not a mere dream, but rather the blueprint for a world transformed by the transcendent power of technology.
The Confluence of Robotics and Automation
As a trailblazer in the domains of robotics and automation, Qualcomm is fearlessly challenging conventional paradigms and rewriting the rules of human-machine interaction. By imbuing its robotic creations with remarkable levels of autonomy, adaptability, and intelligence, the company is ushering in a new era where robots become essential partners in our daily lives, working hand-in-hand with humans to achieve feats never before thought possible. From unmanned aerial vehicles to cutting-edge factory automation systems, Qualcomm's robotics repertoire showcases its unwavering commitment to the advancement of this transformative field. In this intricate dance between humans and machines, Qualcomm has positioned itself as both choreographer and conductor, skillfully orchestrating a harmonious balance between man and machine.
The Ensemble of Industry Partnerships
Qualcomm's success as a global leader in robotics, automation, and connectivity is, in part, the result of its extensive web of collaborations with other industry titans. By forging powerful alliances and fostering an environment of mutual innovation, the company is able to amplify its impact, accelerate the pace of progress, and contribute to the greater symphony of technological advancement. Through strategic partnerships, Qualcomm is poised to not only enrich the lives of individuals but to also influence the course of entire industries, propelling humanity toward a more connected and technologically advanced future.
The Climax—A Vision for a Brighter Tomorrow
As Qualcomm continues to push the boundaries of what is possible in the realms of robotics, automation, and connectivity, the company's bold vision for the future becomes increasingly tangible. With every groundbreaking invention and daring collaboration, Qualcomm draws closer to realizing its dream of an interconnected world where humans and machines work in harmony, together shaping a brighter tomorrow. Qualcomm's unwavering dedication to innovation and progress has forged a world where distance and boundaries are transcended by the power of technology. As the world hurtles towards an even more interconnected era, Qualcomm remains the torchbearer, illuminating the path to a future brimming with limitless potential.
A Symphony for the Ages
The symphony of innovation that is Qualcomm's legacy will undoubtedly resonate for generations to come. With the baton of CEO Cristiano Amon guiding the company, Qualcomm's magnum opus will continue to expand and evolve, growing ever richer and more complex as it masterfully intertwines the threads of robotics, automation, and connectivity. As we look back on Qualcomm's journey from a visionary startup to a global powerhouse, we stand in awe of its accomplishments and eagerly anticipate the crescendo of progress that awaits us on the horizon. Through the triumphant melodies of Qualcomm's symphony of innovation, the world will continue to embrace the harmony between humans and machines, and together, we will compose the soundtrack of the future. So, as we close this chapter in Qualcomm's epic tale, we leave you with an enduring reminder of the transformative power of technology and the indomitable spirit of innovation that courses through the veins of this remarkable company. Qualcomm, the virtuoso of robotics, automation, and connectivity, stands as a testament to the infinite possibilities of human ingenuity and the boundless potential that awaits us in our ever-evolving, interconnected world.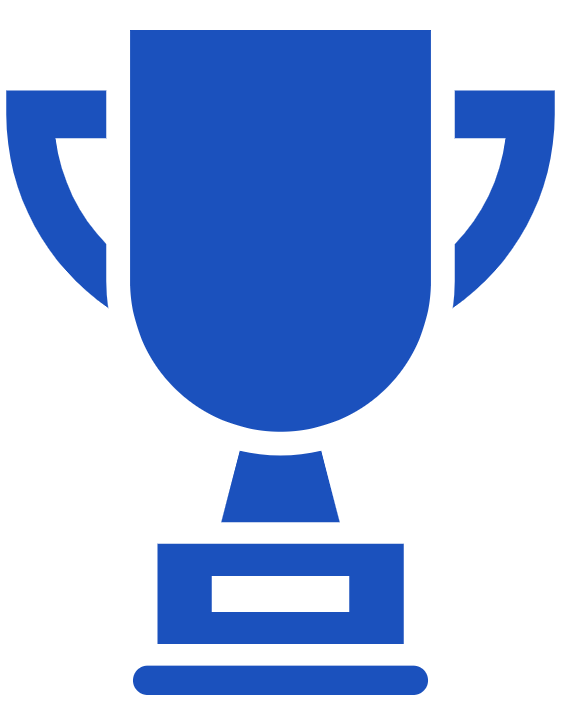 Cast Your Vote: Support This Innovative Pioneer Today!
Voting is simple: Browse through the nominees, select the company you believe is the most innovative and deserving, and click the "Vote Now" button under their profile. Each user is allowed to vote for only one company, and the winner will be determined based on the highest number of votes received. Join us in recognizing and celebrating the technological innovators shaping our future!
Tell us how can we improve this post?