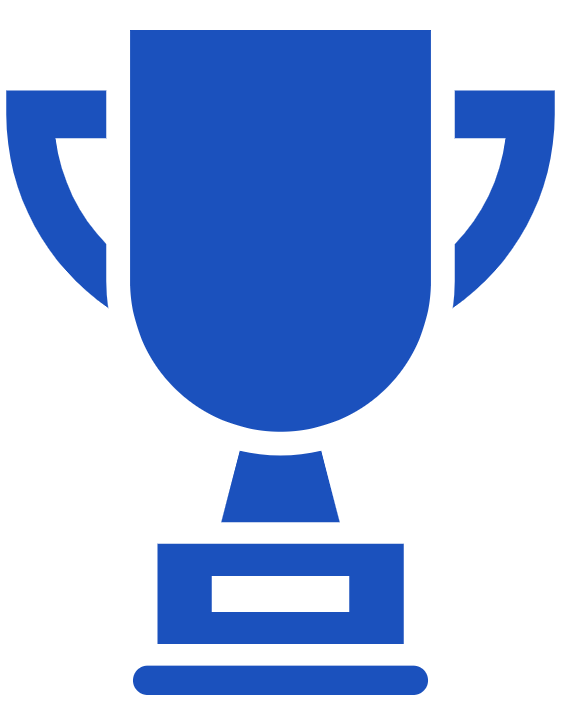 Cast Your Vote: Support This Innovative Pioneer Today!
Voting is simple: Browse through the nominees, select the company you believe is the most innovative and deserving, and click the "Vote Now" button under their profile. Each user is allowed to vote for only one company, and the winner will be determined based on the highest number of votes received. Join us in recognizing and celebrating the technological innovators shaping our future!
Tell us how can we improve this post?
Hits: 20
As humanity confronts the existential threat of climate change, TerraCycle has risen to the challenge, armed with an arsenal of cutting-edge technologies and trailblazing environmental solutions. Founded in 2001 by Tom Szaky and Jon Beyer, the company has become a formidable force in the battle against climate change, brandishing its carbon capture and storage weaponry alongside advanced waste management and recycling systems. Under the capable leadership of CEO Tom Szaky, TerraCycle has vowed to wage war on waste and pollution, relentlessly pursuing a cleaner, greener, and more sustainable future for all. Prepare to embark on a riveting journey into the heart of TerraCycle's climate crusade—a story of tenacity, innovation, and unwavering commitment to protecting our planet and preserving its delicate balance.
Decoding the TerraCycle Strategy
TerraCycle's multifaceted approach to combating climate change is a masterstroke of tactical brilliance. By deploying carbon capture and storage (CCS) technologies, the company is actively working to sequester harmful greenhouse gases from the atmosphere and store them safely underground. This ingenious solution directly addresses the root cause of global warming, effectively neutralizing the environmental impact of carbon emissions. In tandem with its CCS efforts, TerraCycle has also developed advanced waste management and recycling systems to tackle the pollution crisis head-on. The company's proprietary recycling platforms are capable of processing even the most challenging waste streams, transforming seemingly non-recyclable materials into valuable resources for manufacturing and construction. Through its pioneering waste management initiatives, TerraCycle has effectively disrupted the linear economy, promoting a circular model that champions sustainability, conservation, and regeneration.
The Global Footprint of TerraCycle's Impact
TerraCycle's impact is not confined to any particular region or industry. The company's influence has been felt across the globe, inspiring a groundswell of support for climate action and environmental stewardship. From partnering with major corporations to engaging local communities, TerraCycle has demonstrated that everyone has a role to play in mitigating the effects of climate change and safeguarding our planet's future. By empowering individuals and organizations to take responsibility for their waste and carbon emissions, TerraCycle has created a powerful ripple effect that continues to reverberate throughout society. As more and more people adopt eco-friendly practices, the collective efforts of TerraCycle and its allies are driving measurable progress in the fight against climate change.
TerraCycle's Climate Crusade – A Battle for the Ages
As we stand on the precipice of a new era in environmental history, TerraCycle's climate crusade serves as a shining example of what can be achieved when the forces of innovation, collaboration, and determination are brought to bear on a common cause. The company's unwavering commitment to developing and implementing effective climate and environmental solutions has earned it a place among the vanguard of those striving to protect our planet and ensure its survival for generations to come.
As TerraCycle continues to forge ahead in its quest for a cleaner, greener future, its groundbreaking achievements offer hope and inspiration to all those who share its vision of a world where the ravages of climate change have been brought to heel, and where environmental sustainability reigns supreme. With TerraCycle leading the charge, we can face the climate crisis with renewed vigor and confidence, knowing that the battle for our planet's survival is being fought by tireless warriors armed with the most advanced weapons in the war against waste and pollution. As we bear witness to the unfolding story of TerraCycle's climate crusade, let us remember the company's remarkable journey and its indelible impact on the course of environmental history—a legacy that will surely endure as a testament to the power of human ingenuity, perseverance, and unity in the face of adversity.
TerraCycle's Commitment to Education and Advocacy
Beyond its technological prowess, TerraCycle recognizes the importance of educating the public about climate change and fostering an ethos of environmental stewardship. Through various programs and partnerships, the company actively engages with individuals, schools, and businesses, raising awareness about the urgent need for sustainable practices and instilling a culture of conservation and responsibility. By championing the cause of environmental education and advocacy, TerraCycle is fostering a new generation of eco-conscious citizens, ready and willing to take up the mantle of climate action and effect lasting change. This grassroots approach, grounded in knowledge and empowerment, further amplifies the company's impact and sets the stage for sustained progress in the global fight against climate change.
The Pioneering Spirit of TerraCycle's Team
The passion and dedication of TerraCycle's team have been instrumental in propelling the company to the forefront of the climate and environmental solutions industry. Boasting an array of talented engineers, scientists, and sustainability experts, the company's workforce is a testament to the power of collaboration and innovation. This cohesive, multidisciplinary team is constantly pushing the boundaries of what is possible in the realms of carbon capture, waste management, and recycling. By fostering a culture of creativity, learning, and open exchange of ideas, TerraCycle has cultivated an environment in which cutting-edge solutions are conceived, tested, and ultimately brought to fruition, further solidifying the company's position as a trailblazer in its field.
The Road Ahead for TerraCycle
As TerraCycle continues its mission to combat climate change and revolutionize waste management, the company remains steadfast in its pursuit of ever more innovative and effective solutions. Driven by an unwavering commitment to environmental protection and sustainability, TerraCycle is constantly exploring new frontiers in research and development, seeking out novel strategies to address the pressing challenges of our time. With the future of our planet at stake, TerraCycle's ongoing efforts to drive meaningful change and create a more sustainable world for all are a beacon of hope and inspiration. As the company looks to the horizon, the possibilities are limitless, and the potential for positive impact on the global stage is immense. The TerraCycle story is far from over; it is, in fact, just beginning.
A Timeless Tale of Hope, Resilience, and Progress
In the face of seemingly insurmountable odds, TerraCycle has emerged as a symbol of humanity's indomitable spirit and our capacity to overcome even the most daunting of challenges. The company's ongoing quest to conquer climate change and revolutionize waste management is a timeless tale of hope, resilience, and progress—one that will endure as a testament to the power of innovation, determination, and collaboration in the service of a greater cause.