Hits: 19
As the line between the digital and physical worlds continues to blur, Magic Leap stands as a beacon of innovation, ushering in a new era of unparalleled immersive experiences. This groundbreaking company, established in 2010 by Rony Abovitz, has embarked on a remarkable quest to revolutionize augmented and virtual reality applications across a diverse range of sectors. Under the capable leadership of CEO Peggy Johnson, Magic Leap is forging a world where technology seamlessly merges with our surroundings, unlocking the hidden potential of augmented and virtual reality to redefine the way we live, work, and play. Dive into the awe-inspiring journey of Magic Leap—a saga of limitless imagination, unparalleled ambition, and the relentless pursuit of a future where the impossible becomes reality.
Envisioning the Future: A New Dimension in Augmented and Virtual Reality
At the core of Magic Leap's ambitious mission lies the development of cutting-edge spatial computing technology, designed to integrate digital content seamlessly into the fabric of our physical environment. Through the innovative Magic Leap One, the company has introduced a pioneering augmented reality headset capable of transforming any space into an interactive canvas, bridging the gap between the digital and the tangible. By harnessing the power of cutting-edge hardware and software, Magic Leap is breaking down the barriers that have traditionally confined digital experiences, creating immersive, interactive worlds that blend effortlessly with our own.
Redefining Industries: The Power of Magic Leap's Visionary Applications
The transformative potential of Magic Leap's technology extends far beyond the realm of entertainment, with its applications poised to reshape a multitude of industries. From healthcare and education to manufacturing and retail, the company's groundbreaking augmented and virtual reality solutions are driving unprecedented advancements across a diverse range of sectors.
In healthcare, for instance, Magic Leap's technology is enabling medical professionals to visualize complex data and patient information in new and intuitive ways, enhancing diagnostic accuracy and revolutionizing surgical procedures. In education, the company's immersive solutions have the potential to transform learning environments, fostering deeper understanding and engagement through interactive, experiential content. And in the world of retail, Magic Leap's augmented reality applications are poised to revolutionize the shopping experience, allowing customers to virtually "try on" products or visualize items within their homes before making a purchase.
Collaboration and Expansion: Charting Magic Leap's Path to Success
Recognizing the immense potential of its technology, Magic Leap has embarked on a strategic journey of collaboration and expansion, forging alliances with industry giants and thought leaders to drive the widespread adoption of its augmented and virtual reality solutions. Through partnerships with organizations such as Microsoft, Google, and AT&T, Magic Leap has been able to bring its groundbreaking spatial computing technology to new markets, unlocking unprecedented opportunities for growth and innovation. From pioneering collaborations with esteemed educational institutions to joint ventures with leading healthcare providers, Magic Leap's dedication to fostering a global ecosystem of innovation and excellence is paving the way for a future where immersive experiences become an integral part of our daily lives.
A Glimpse into the Future: Magic Leap's Boundless Vision
As Magic Leap continues to explore the uncharted territories of augmented and virtual reality, the company remains steadfast in its pursuit of a world where immersive experiences are seamlessly woven into the fabric of our existence. Guided by a boundless sense of imagination and an unwavering commitment to innovation, Magic Leap is determined to push the boundaries of what is possible in the realm of immersive experiences, shaping a future that is limited only by the extent of our dreams. In the epic narrative of human progress and technological advancement, Magic Leap stands as a symbol of hope and an enduring testament to the transformative power of creativity, collaboration, and sheer determination. As the company continues to forge ahead on its remarkable journey, one thing is certain: the world of immersive experiences will never be the same.
The Lasting Impact: Magic Leap's Legacy and Beyond
As we stand on the precipice of a new age in technology, the innovations pioneered by Magic Leap serve as a catalyst for change, inspiring countless others to explore the vast and uncharted realm of augmented and virtual reality. The company's groundbreaking contributions to the world of immersive experiences have ignited a spark of creativity and innovation that continues to burn brightly, fueling the dreams and aspirations of those who dare to venture into the unknown.
Magic Leap's unwavering commitment to pushing the boundaries of what is possible serves as a powerful reminder that with enough determination, vision, and passion, even the most audacious dreams can become a reality. The company's extraordinary journey serves as an enduring testament to the transformative power of human ingenuity, paving the way for a brighter, more interconnected future that transcends the limitations of our physical world.
As Magic Leap continues to shape the future of augmented and virtual reality, the company's impact reverberates far beyond its own sphere of influence, inspiring a new generation of visionaries and trailblazers to follow in its footsteps. In a world where the possibilities for immersive experiences are as limitless as our imaginations, Magic Leap's enduring legacy will be remembered as a shining beacon of hope and a harbinger of the incredible wonders that lie just beyond the horizon.
So, as we celebrate the remarkable achievements of Magic Leap and look ahead to the boundless possibilities of the future, let us remember the company's guiding principle: that through relentless pursuit, unwavering determination, and the power of human creativity, even the most fantastical dreams can be brought to life. And with the extraordinary innovations pioneered by Magic Leap, we stand poised to usher in a new age of immersive experiences that will forever change the way we live, work, and play in our increasingly interconnected world.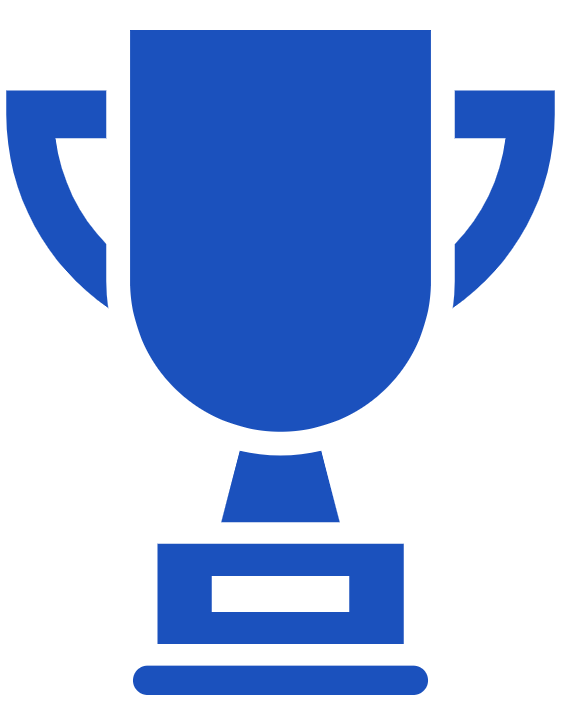 Cast Your Vote: Support This Innovative Pioneer Today!
Voting is simple: Browse through the nominees, select the company you believe is the most innovative and deserving, and click the "Vote Now" button under their profile. Each user is allowed to vote for only one company, and the winner will be determined based on the highest number of votes received. Join us in recognizing and celebrating the technological innovators shaping our future!
Tell us how can we improve this post?