Hits: 14
SunPower, a luminous beacon in the realm of green technologies, stands as a catalyst for change, championing the adoption of sustainable solutions that foster harmony between humanity and our planet. Born in 1985 from the vision of Dr. Richard Swanson, this ambitious enterprise has since soared to new heights, leading the charge in pioneering advanced solar energy, high-capacity energy storage, and biodegradable electronics. Guided by CEO Peter Faricy, SunPower's unwavering commitment to innovation promises to forever alter the landscape of green technologies and shepherd us into a new age of ecological balance and prosperity. Journey with us as we venture into the radiant world of SunPower, a tale of breakthroughs, unyielding determination, and the relentless pursuit of a sustainable future.
The SunPower Solar Revolution: Empowering the World with Advanced Solar Energy
At the heart of SunPower's quest to revolutionize green technologies lies its deep-rooted dedication to harnessing the power of the sun. Over the past three decades, the company has tirelessly endeavored to refine its solar energy technology, developing high-efficiency solar panels and innovative energy management solutions that have made it a leading light in the global solar industry. SunPower's cutting-edge solar solutions offer unparalleled performance, reliability, and aesthetics, allowing homes, businesses, and governments worldwide to embrace the promise of clean, renewable energy. Among SunPower's most notable achievements is the development of its Maxeon® solar cell technology, a remarkable innovation that boasts an efficiency rate of over 20%, significantly outperforming conventional solar cells. By maximizing the amount of solar energy converted into electricity, SunPower's Maxeon® solar cells enable customers to generate more power per square foot, reducing their reliance on fossil fuels and contributing to a greener, more sustainable world.
The Pinnacle of Energy Storage: SunPower's High-Capacity Solutions
In addition to its trailblazing efforts in solar energy, SunPower has also distinguished itself in the realm of high-capacity energy storage. Recognizing the need for efficient and reliable energy storage solutions, the company has focused on developing cutting-edge battery technologies capable of seamlessly integrating with its solar power systems. SunPower's energy storage solutions empower customers to store excess solar energy for use during peak demand periods, providing energy independence, reducing grid reliance, and minimizing electricity costs. SunPower's advanced energy storage solutions feature state-of-the-art lithium-ion batteries, intelligent energy management software, and intuitive user interfaces, delivering an unparalleled experience for users seeking to maximize the benefits of their solar energy systems. By combining high-capacity energy storage with its industry-leading solar panels, SunPower is charting a course towards a sustainable future where clean, renewable energy is the norm rather than the exception.
A Greener Tomorrow: SunPower's Commitment to Biodegradable Electronics
As a vanguard of sustainable solutions, SunPower is constantly exploring new frontiers in green technologies. One such frontier is the development of biodegradable electronics, a nascent field that promises to transform the way we manufacture and dispose of electronic devices. Through research collaborations and strategic partnerships, SunPower is actively engaged in the pursuit of biodegradable electronic materials and components that could one day pave the way for a more environmentally responsible electronics industry. By championing the development of biodegradable electronics, SunPower is helping to address the growing problem of electronic waste and reduce the environmental impact of our ever-increasing reliance on technology. The company's commitment to this ambitious endeavor is yet another testament to its unwavering dedication to environmental stewardship and sustainable innovation.
A Radiant Legacy: SunPower's Vision for a Sustainable World
As SunPower continues to push the boundaries of green technologies, the company remains steadfast in its mission to pave the way for a sustainable world. Guided by the belief that our planet's resources are finite and that bold, transformative solutions are needed to safeguard the environment for future generations, SunPower tirelessly pursues new frontiers in sustainability.
With its industry-leading solar panels, advanced energy storage systems, and visionary research into biodegradable electronics, SunPower is forging a new path in the world of green technologies, one marked by innovation, collaboration, and a deep sense of environmental responsibility. The company's unwavering dedication to sustainability is not only a testament to its founders' original vision but also a beacon of hope for those who dream of a greener, more harmonious world. As we stand at the cusp of a new era in sustainable technology, SunPower remains a shining example of what can be achieved when passion, innovation, and commitment converge.
The company's groundbreaking solutions and unyielding pursuit of excellence serve as a reminder that, together, we can overcome the challenges facing our planet and embrace a brighter, more sustainable future. In conclusion, SunPower's dazzling odyssey through the realms of green technologies has not only illuminated the path towards a more sustainable existence but also inspired countless others to join the cause. As we venture forth into the uncharted territories of ecological innovation, let us carry with us the lessons learned from SunPower's remarkable journey – the importance of daring to dream, the value of unwavering determination, and the transformative power of bold, sustainable solutions. Together, guided by the luminous beacon that is SunPower, we can conquer the darkness of our current environmental challenges and usher in a new era of sustainability, harmony, and prosperity for our planet and all its inhabitants.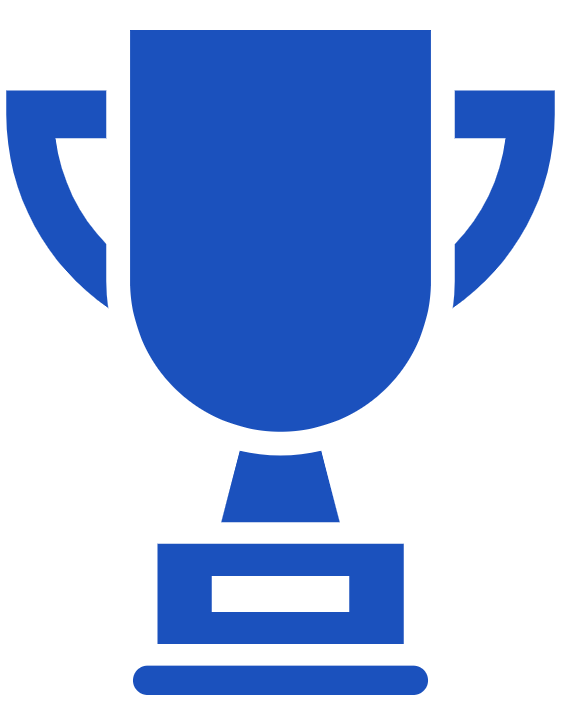 Cast Your Vote: Support This Innovative Pioneer Today!
Voting is simple: Browse through the nominees, select the company you believe is the most innovative and deserving, and click the "Vote Now" button under their profile. Each user is allowed to vote for only one company, and the winner will be determined based on the highest number of votes received. Join us in recognizing and celebrating the technological innovators shaping our future!
Tell us how can we improve this post?