Hits: 65
Heliatek, a German company that has emerged as a forerunner in the green technology space, is on a mission to redefine sustainable energy. With an impressive portfolio of accomplishments, including the GreenTec Award and the Prism Award, Heliatek is renowned for its innovative approach to organic solar cells and photovoltaic films. The firm stands out from its rivals due to its steadfast dedication to biodegradable electronics, environmental stewardship, cutting-edge solar energy, and high-performance energy storage. This article delves into the remarkable world of Heliatek and its green technology breakthroughs, exploring how its solutions are paving the way for a more sustainable future.
Heliatek's Foundation and Goals
Founded in 2006, Heliatek was established with a clear objective: to develop and produce eco-friendly solar technologies that would revolutionize the energy industry. Heliatek, with a vision for a sustainable future and a deep appreciation for the ecological consequences of conventional energy generation, embarked on a quest to engineer solar solutions that would not only curtail the carbon footprint but also deliver unparalleled performance and affordability. Their approach centers on developing eco-friendly electronics, cutting-edge solar power technologies, and formidable energy storage solutions that can withstand high-capacity demands.
Organic Photovoltaics: A Sustainable Solution
In the realm of solar energy, the ubiquitous use of silicon-based solar cells has been impeded by the exorbitant costs and energy consumption required in their manufacturing process, causing unwarranted harm to the environment. However, with the advent of Heliatek's organic solar cells, the game has been irrevocably changed. These revolutionary cells incorporate carbon-based materials, which not only surpass the environmental standards of their silicon-based counterparts but also outperform them in terms of efficiency. The organic photovoltaic (OPV) films, which are both lightweight and supple, provide a highly coveted option for an array of applications. With the ability to be integrated into a myriad of surfaces and structures, the OPV technology has unprecedented potential for mass adoption in industries such as building-integrated photovoltaics (BIPV), transportation, and agriculture.
Biodegradable Electronics: A Step Towards Circular Economy
As electronic waste continues to accumulate worldwide, the demand for environmentally friendly and sustainable electronics grows. Heliatek's commitment to biodegradable electronics stems from its recognition of this pressing issue. By developing solar cells that can be easily disassembled, recycled, and repurposed at the end of their life cycle, Heliatek is helping to reduce electronic waste and promote a circular economy.
Advanced Solar Energy: The Power of HeliaFilm®
Heliatek's flagship product, HeliaFilm®, is a testament to the company's dedication to advanced solar energy. In order to enable energy generation from hitherto untapped regions, this ultra-thin, flexible solar film is made to be easily integrated into a range of surfaces, including building facades, windows, and rooftops. By incorporating these films into the built environment, Heliatek aims to increase the adoption of solar energy and create greener, more sustainable urban spaces.
HeliaFilm® boasts impressive energy conversion efficiency, making it a competitive alternative to traditional solar technologies. Furthermore, its ability to perform well in low-light conditions and high temperatures sets it apart from silicon-based solar panels, which often lose efficiency under such circumstances.
High-Performance Energy Storage: A Glimpse into the Future
While Heliatek is primarily known for its cutting-edge solar technologies, the company is also making strides in high-performance energy storage solutions. Energy storage is crucial for mitigating the intermittent nature of renewable energy sources and ensuring a steady, reliable power supply. By developing innovative storage systems that complement its advanced solar technologies, Heliatek aims to create a comprehensive green energy ecosystem capable of powering the future.
Heliatek's commitment to green technologies and sustainable solutions has positioned the company as a leader in the renewable energy sector. With its focus on biodegradable electronics, advanced solar energy, and high-performance energy storage, Heliatek is helping to address some of the most pressing environmental challenges of our time.
Collaborations with partners from various industries have allowed Heliatek to integrate its technologies into diverse applications, such as automobile manufacturing, agriculture, and urban planning. As more industries recognize the potential of Heliatek's innovations, the adoption of its sustainable solutions is expected to grow exponentially, thereby contributing to the global transition towards a greener, more environmentally responsible future.
Heliatek's role in pioneering new green technologies also highlights the importance of continued investment in research and development. As the world faces mounting pressures to curb greenhouse gas emissions and adopt more sustainable practices, the need for innovative solutions will only increase. By fostering an environment that encourages innovation and collaboration, companies like Heliatek can make significant contributions to mitigating the effects of climate change and promoting a more sustainable world.
One of the most exciting aspects of Heliatek's journey is the potential for its technologies to make renewable energy more accessible and affordable for communities around the world. By addressing the current limitations of traditional solar power and offering versatile, adaptable solutions, Heliatek's organic photovoltaic technology can help bridge the gap between the demand for clean energy and its availability.
In the coming years, it is anticipated that Heliatek's advancements in biodegradable electronics, advanced solar energy, and high-capacity energy storage will continue to reshape the renewable energy landscape. As the company further refines its technologies and expands its applications, Heliatek will play an increasingly critical role in driving the adoption of sustainable energy solutions and forging a path towards a cleaner, greener future.
The endeavors of Heliatek in the realm of sustainable, eco-friendly technologies embody the remarkable potential of innovation and the transformative influence of visionary enterprises. As a trailblazer in the domain of renewable energy, Heliatek is not merely spearheading a transition towards a more sustainable future but also instilling a zeal for novel solutions and encouraging investment in a cleaner, verdant world. With its revolutionary organic photovoltaic technology and staunch devotion to environmental responsibility, Heliatek is indeed revolutionizing the concept of leadership in the domain of green technology.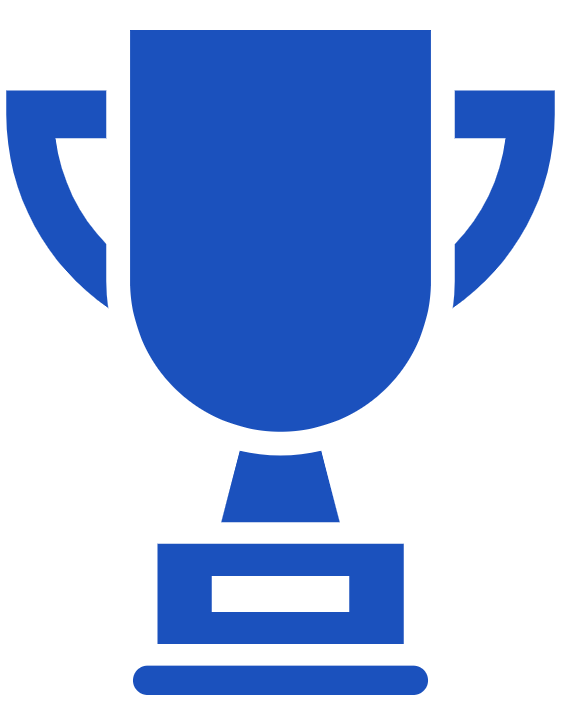 Cast Your Vote: Support This Innovative Pioneer Today!
Voting is simple: Browse through the nominees, select the company you believe is the most innovative and deserving, and click the "Vote Now" button under their profile. Each user is allowed to vote for only one company, and the winner will be determined based on the highest number of votes received. Join us in recognizing and celebrating the technological innovators shaping our future!
Tell us how can we improve this post?