Hits: 23
The world of immersive experiences has seen significant advancements in recent years, with augmented reality (AR) and virtual reality (VR) technology becoming more accessible and versatile. Varjo, a Finnish company, has been making waves in the industry with their high-resolution VR headsets, specifically targeting enterprise use cases across various sectors. In this article, we explore Varjo's groundbreaking work and how they are shaping the future of AR and VR applications.
Varjo: A Human-Eye Resolution Pioneer
Founded in 2016 by former Nokia and Microsoft employees, Varjo quickly made a name for itself with its innovative VR headsets. The company's primary focus is on providing "human-eye resolution" displays that eliminate the screen-door effect – a common issue with lower-resolution VR headsets where users can see the individual pixels, reducing immersion and causing discomfort.
Varjo achieves this level of clarity by using a unique combination of display technologies, featuring a high-resolution micro-OLED panel for the central field of view, surrounded by a lower-resolution AMOLED panel for the peripheral view. This approach closely mimics the human eye's focus, allowing for a crystal-clear central image and a seamless experience for users.
Diving into Various Sectors
Varjo's high-resolution headsets have garnered significant interest from different industries, with their primary target being the enterprise sector. Let's take a closer look at how Varjo is revolutionizing AR and VR applications across various fields:
Automotive Design: Varjo's headsets allow designers and engineers to review and interact with their creations in an unprecedented level of detail, enabling them to refine their designs with increased precision. Car manufacturers such as Audi, Volvo, and Volkswagen have adopted Varjo's technology for various design and development purposes, with a focus on reducing prototyping costs and shortening the product development cycle.
Architecture and Urban Planning: Architects and planners can now visualize and experience their projects in VR before construction begins. Varjo's human-eye resolution enables professionals to evaluate design choices, materials, and lighting conditions more effectively, allowing for improved decision-making and fewer costly revisions.
Training and Simulation: High-resolution VR has enormous potential in fields like aerospace, defense, and medical training, where precision is crucial. Varjo's headsets offer immersive and realistic training environments, allowing pilots, soldiers, and medical professionals to practice their skills in a safe and controlled setting.
Remote Collaboration: As the world embraces remote work and global cooperation, Varjo's VR technology can bridge the gap between physical distance and collaboration. By providing a shared virtual space, team members from around the world can come together to work on projects, exchange ideas, and communicate as if they were in the same room.
Collaboration with XR-1 Developer Edition
Varjo has also ventured into the realm of mixed reality (MR) with the introduction of their XR-1 Developer Edition headset. Combining Varjo's high-resolution VR technology with AR capabilities, the XR-1 allows users to interact with virtual objects in the real world. This seamless integration between the physical and digital realms opens up a world of possibilities for industries like healthcare, entertainment, and manufacturing.
The Future of Immersive Experiences
Varjo's commitment to pushing the boundaries of what is possible with AR and VR technology has positioned them as a leading innovator in the immersive experiences industry. With their focus on human-eye resolution and enterprise applications, Varjo is laying the foundation for a future where AR and VR technology become an integral part of everyday life and work across sectors.
As we look towards the future, it is evident that the role of immersive experiences in various industries will continue to grow. With companies like Varjo at the helm, we can expect to see even more groundbreaking advancements in AR and VR technology. From revolutionizing the way we design products to improving training and education, immersive experiences will play a vital role in shaping our world.
One exciting prospect for the future is the potential for personalized virtual experiences. As AR and VR technology continues to advance, users may be able to tailor their immersive experiences to their specific needs and preferences. This level of customization could transform industries such as healthcare, where personalized therapy and rehabilitation plans could be created using Varjo's high-resolution headsets.
Moreover, Varjo's mixed reality solutions could revolutionize manufacturing and engineering processes. By merging virtual and physical spaces, engineers and technicians can access real-time information about their work environment, increasing efficiency and minimizing errors. This could lead to safer, more sustainable, and more cost-effective production methods.
Additionally, the entertainment and gaming industries will continue to benefit from the advancements in AR and VR technology. Varjo's high-resolution headsets could usher in a new era of truly immersive experiences, blurring the lines between the digital and physical worlds. This could lead to the development of new forms of interactive storytelling and world-building, creating opportunities for filmmakers, game developers, and artists alike.
Finally, the potential for social and environmental impact should not be overlooked. With the increased adoption of immersive experiences, it's possible that we'll see a reduction in travel for business purposes, leading to a decrease in carbon emissions. This shift could also open up new opportunities for remote work, providing access to jobs and educational resources for people in underserved communities.
Varjo's dedication to high-resolution AR and VR technology has already begun to transform industries and change the way we interact with the digital world. As immersive experiences continue to evolve, we can expect to see more applications and use cases emerge, enriching our lives and redefining the future of work, education, and entertainment. Varjo's pioneering work in the realm of immersive experiences has set the stage for a future where the line between the physical and digital worlds becomes increasingly blurred, opening up a world of possibilities for all.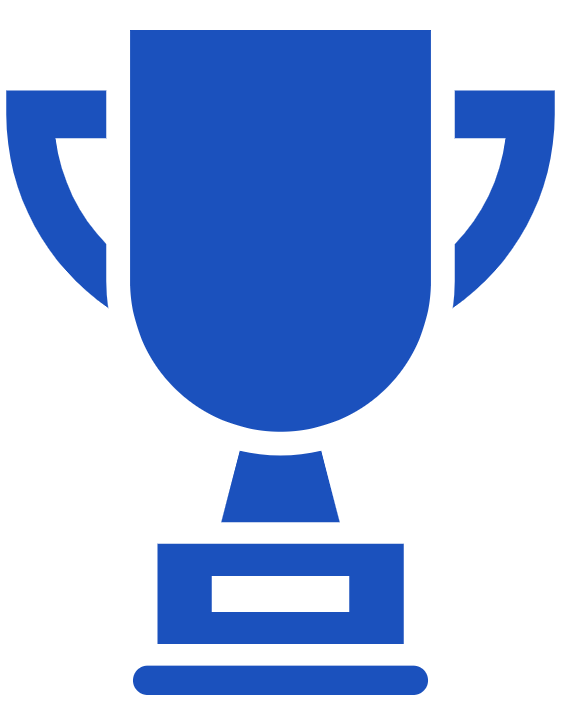 Cast Your Vote: Support This Innovative Pioneer Today!
Voting is simple: Browse through the nominees, select the company you believe is the most innovative and deserving, and click the "Vote Now" button under their profile. Each user is allowed to vote for only one company, and the winner will be determined based on the highest number of votes received. Join us in recognizing and celebrating the technological innovators shaping our future!
Tell us how can we improve this post?