Hits: 25
In today's world, autonomous vehicles and intelligent transportation systems are no longer a thing of the future, but a reality shaping our lives. Waymo, a subsidiary of Alphabet Inc., has been at the forefront of this transformative technology, revolutionizing the way we think about mobility and setting the stage for a more connected, efficient, and sustainable world. As a leading pioneer in the world of autonomous vehicles and smart transportation, Waymo has had a remarkable journey filled with groundbreaking achievements and technological innovations. Let's take a closer look at how Waymo has redefined the transportation landscape and what its future holds.
The Journey of Waymo: From the Google Self-Driving Car Project to an Industry Leader
Founded in 2009 as the Google Self-Driving Car Project, Waymo's roots go back to the beginning of autonomous vehicle research. The project's aim was to create technology that could drive a car without human intervention. Over the years, Waymo has refined its technology through rigorous testing and validation, transforming the once elusive dream of self-driving cars into reality.
In December 2016, Waymo was officially spun off as a separate entity under Alphabet Inc., Google's parent company. Since then, Waymo has built on its solid foundation, evolving from a research project into a full-fledged company specializing in self-driving technology. Today, Waymo stands as a major player in the rapidly growing world of smart transportation, setting new benchmarks for the industry.
Pioneering Autonomous Vehicle Technology
One of the key components of Waymo's groundbreaking work lies in its proprietary Waymo Driver – an integrated hardware and software suite that powers autonomous driving. The Waymo Driver relies on advanced sensor technology, including LIDAR, radar, and cameras, to perceive the world around it. These sensors generate an enormous amount of data, which is then processed using powerful machine learning algorithms, enabling the vehicle to make real-time driving decisions.
The Waymo Driver goes beyond mere hardware and software; it's built upon a wealth of driving experience. As of September 2021, Waymo's fleet of autonomous vehicles has driven more than 20 million miles on public roads across diverse environments, encountering a wide range of traffic situations and weather conditions. This rich driving experience allows Waymo to train its models to better understand and navigate complex scenarios, ensuring the safety and reliability of its autonomous vehicles.
Innovation in the Real World: Waymo One and Waymo Via
Waymo's autonomous driving technology has found practical applications through two key services: Waymo One, a ride-hailing service, and Waymo Via, a delivery service. Launched in 2018, Waymo One offers a fleet of autonomous vehicles for public use in select areas, providing safe and efficient transportation to riders. Waymo One has expanded its services to cover more areas over time, and its customers can now hail a self-driving car through the Waymo One app in cities like Phoenix, Arizona. As a testament to its success, Waymo One has provided tens of thousands of rides, gathering invaluable data and customer feedback to further improve its services. On the other hand, Waymo Via focuses on transporting goods using autonomous vehicles, addressing the challenges of urban logistics and last-mile delivery. By streamlining the delivery process, Waymo Via can help reduce traffic congestion, carbon emissions, and the overall cost of transporting goods.
Partnerships and Collaborations: Fueling the Future of Smart Transportation
Waymo has formed strategic partnerships with various automakers, technology companies, and service providers to expand its reach and influence. By collaborating with industry leaders such as Jaguar Land Rover, Volvo, and Stellantis, Waymo aims to integrate its autonomous driving technology into various vehicle models, making self-driving cars more accessible to the masses.
In addition, Waymo has joined forces with technology companies like NVIDIA to develop high-performance computing platforms tailored to the needs of autonomous vehicles. These partnerships help ensure that Waymo's vehicles are equipped with the cutting-edge technology required for safe and efficient operation. Furthermore, Waymo has collaborated with ride-sharing platforms, such as Lyft, to bring autonomous rides to a broader audience. These collaborations enable Waymo to tap into existing user bases, while also demonstrating the viability of autonomous vehicles within the existing transportation ecosystem.
Challenges and the Road Ahead
While Waymo has made significant strides in the world of autonomous vehicles and smart transportation, several challenges lie ahead. Regulatory frameworks and public acceptance are crucial factors that will determine the large-scale deployment of autonomous vehicles. To address these concerns, Waymo has actively engaged with policymakers, safety advocates, and community organizations, fostering open dialogue and collaboration to create a safe and conducive environment for the adoption of self-driving technology.
Additionally, the development of advanced AI models and computing platforms is a continuous process, requiring substantial investments in research and development. To maintain its position as a leader in the industry, Waymo must keep pushing the boundaries of innovation, exploring new solutions and refining its technology.
Waymo's groundbreaking work in autonomous vehicles and intelligent transportation systems has played an instrumental role in reshaping the way we travel. Through its advanced technology, innovative services, and strategic partnerships, Waymo has positioned itself at the forefront of the smart transportation revolution. As the world moves towards a future characterized by connected, efficient, and sustainable mobility, Waymo will continue to drive innovation and pave the way for a safer and smarter transportation ecosystem.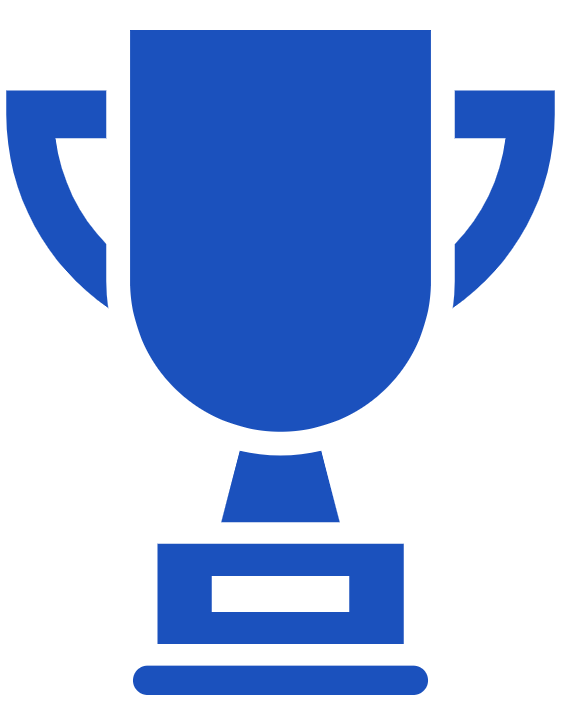 Cast Your Vote: Support This Innovative Pioneer Today!
Voting is simple: Browse through the nominees, select the company you believe is the most innovative and deserving, and click the "Vote Now" button under their profile. Each user is allowed to vote for only one company, and the winner will be determined based on the highest number of votes received. Join us in recognizing and celebrating the technological innovators shaping our future!
Tell us how can we improve this post?