Hits: 29
The IOTA Foundation is an innovative non-profit organization that is revolutionizing the way we think about the Internet of Things (IoT), smart cities, and blockchain technology. With their groundbreaking work in developing and implementing cutting-edge solutions, the IOTA Foundation is at the forefront of creating a more connected, efficient, and secure world. This article will delve into the various ways the IOTA Foundation is making waves in the world of IoT, smart cities, and blockchain, showcasing how they are integrating IoT for smart city solutions and leveraging the power of blockchain and distributed ledger technologies across multiple industries.
A New Era of Connectivity: The Internet of Things
The Internet of Things (IoT) is a concept that has grown exponentially in recent years. IoT refers to the network of interconnected devices and sensors, enabling them to communicate and exchange data with one another. This level of connectivity has opened doors to numerous possibilities, from smart homes and wearables to industrial applications and urban planning.
However, with increased connectivity comes the challenge of managing vast amounts of data, ensuring security, and maintaining the scalability of these networks. This is where the IOTA Foundation comes in, as their unique distributed ledger technology, the Tangle, tackles these challenges head-on.
Tangle: The Backbone of IOTA's Solutions
The Tangle is the innovative distributed ledger technology behind the IOTA protocol. Unlike traditional blockchain systems that rely on linear chains of blocks, the Tangle uses a Directed Acyclic Graph (DAG) architecture. This means that transactions are confirmed in parallel, creating a network with no transaction fees, which is highly scalable and energy-efficient. The IOTA protocol has been designed specifically for IoT applications, offering seamless machine-to-machine communication and secure data transfer. With the Tangle, the IOTA Foundation aims to create a decentralized, trustless, and feeless platform that can support the growing IoT ecosystem.
Smart Cities: A Vision for Sustainable Urban Living
The IOTA Foundation is playing a crucial role in the development of smart cities – urban environments that harness the power of IoT, big data, and advanced technologies to optimize infrastructure, enhance public safety, and improve overall quality of life. By integrating IoT with blockchain and distributed ledger technology, the IOTA Foundation is enabling a new era of sustainable urban living.
One of IOTA's flagship projects is the CityxChange initiative, a collaborative effort involving multiple European cities, universities, and businesses. The project focuses on developing innovative solutions for smart cities, using the IOTA Tangle as the underlying technology. This includes applications such as smart energy management systems, decentralized data marketplaces, and intelligent transportation systems. In addition to CityxChange, IOTA has also partnered with various companies and governments worldwide to develop smart city solutions like waste management optimization, air quality monitoring, and parking management.
Unlocking the Potential of Blockchain Across Industries
The IOTA Foundation is not only focusing on the IoT and smart cities but is also harnessing the power of blockchain and distributed ledger technologies across various industries. The unique features of the IOTA Tangle make it an attractive option for industries such as supply chain management, healthcare, automotive, and more.
For instance, IOTA's technology is being used to create more transparent and efficient supply chains, allowing for real-time tracking and tracing of products from the point of origin to their final destination. By securely recording and sharing data on the Tangle, IOTA enables businesses to streamline their operations, reduce fraud, and increase trust among stakeholders.
In the healthcare sector, IOTA's secure and efficient data management capabilities are being used to create tamper-proof health records, facilitating seamless data sharing between patients, healthcare providers, and insurance companies. This not only enhances the quality of care but also streamlines administrative processes, saving time and resources.
The automotive industry is another sector where the IOTA Foundation's technology is making a difference. The Tangle can facilitate secure, decentralized data sharing between vehicles, enabling advanced functionalities such as over-the-air software updates, secure communication, and data monetization. Additionally, IOTA has been exploring the potential of its technology in the development of autonomous vehicles, which require real-time data sharing, secure transactions, and seamless communication with infrastructure and other vehicles on the road.
IOTA is also exploring applications in the energy sector, where its technology can enable peer-to-peer energy trading and smart grid management. By securely recording energy production and consumption data on the Tangle, IOTA can facilitate the decentralized management of energy resources, making grids more resilient and sustainable.
A Future Built on Collaboration and Innovation
The IOTA Foundation's work in IoT, smart cities, and blockchain technology is not limited to their in-house research and development. They also actively collaborate with various organizations, governments, and educational institutions to foster a spirit of innovation and push the boundaries of what is possible in these fields. This includes partnerships with leading tech companies, participation in research consortiums, and the establishment of dedicated research centers.
One notable collaboration is the IOTA Research Council, which comprises leading academic researchers in fields such as cryptography, computer science, and distributed systems. This council advises and supports the IOTA Foundation in the development and implementation of its technology, ensuring that the Tangle remains at the cutting edge of distributed ledger technology.
The IOTA Foundation is leading the charge in the integration of IoT, smart city solutions, and blockchain technology across multiple industries. With its innovative Tangle architecture and commitment to collaboration and research, the IOTA Foundation is poised to have a significant impact on the way we live, work, and interact in the future. As the IoT ecosystem continues to grow and evolve, the IOTA Foundation's groundbreaking work will undoubtedly play a vital role in shaping a more connected, efficient, and secure world.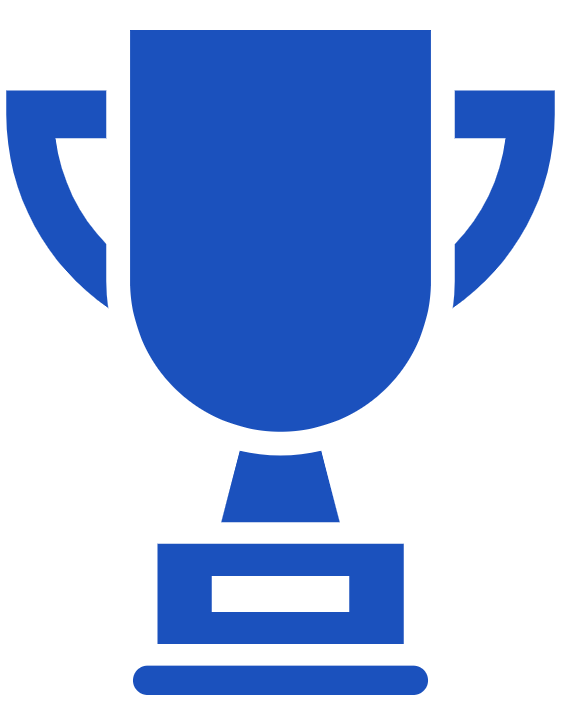 Cast Your Vote: Support This Innovative Pioneer Today!
Voting is simple: Browse through the nominees, select the company you believe is the most innovative and deserving, and click the "Vote Now" button under their profile. Each user is allowed to vote for only one company, and the winner will be determined based on the highest number of votes received. Join us in recognizing and celebrating the technological innovators shaping our future!
Tell us how can we improve this post?