Hits: 83
Amidst the swiftly changing landscape of our world, two of the most pressing issues we confront are sustainable agriculture and space exploration. To surmount these daunting obstacles, we require innovative methodologies, unconventional thought processes, and a harmonious fusion of technology. AeroFarms, a global leader in vertical farming, has taken a pioneering stance in tackling these challenges by blending their proficiency in sustainable agriculture with their aspirations for exploring outer space. This piece will delve into AeroFarms' trailblazing endeavors to transform agriculture while broadening their sights to the cosmic realm.
A Brief Overview of AeroFarms
Established in 2004, AeroFarms is a trailblazing company that specializes in vertical farming using cutting-edge aeroponic technology. They have transformed agriculture in urban environments, overcoming the limitations of traditional soil-based farming by utilizing a unique, closed-loop system that allows plants to grow in vertical layers. This innovative approach has garnered numerous accolades, including the Global SDG Award and Fast Company's Most Innovative Companies Award.
AeroFarms' Sustainable Agriculture and Precision Farming Solutions
AeroFarms' unique vertical farming solution combines aeroponics, advanced LED lighting, data analytics, and machine learning to optimize the growth of plants in an indoor environment. By spraying nutrient-rich water directly onto plant roots, they eliminate the need for soil, reduce water consumption by up to 95%, and virtually eliminate harmful agricultural runoff. Their state-of-the-art growing facilities are designed to produce fresh, healthy, and pesticide-free produce year-round, irrespective of the climate. Moreover, the implementation of machine learning and data analytics enables AeroFarms to monitor and adjust growing conditions to achieve the perfect balance of taste, texture, and nutritional content.
AeroFarms and Space Exploration
As humanity ventures further into the cosmos, the need for reliable and efficient agricultural systems to support long-term space missions and extraterrestrial colonies becomes increasingly crucial. AeroFarms' technology has caught the attention of space agencies and private enterprises alike as a potential solution for providing food in space. In collaboration with research institutions and space agencies, AeroFarms is exploring the possibility of adapting their aeroponic systems for use in microgravity environments.
The compact and resource-efficient nature of vertical farming makes it an ideal candidate for growing crops in confined spaces, such as spacecraft and lunar or Martian habitats. Furthermore, AeroFarms' use of data analytics and artificial intelligence (AI) has significant implications for space exploration. By continuously refining and automating the growing process, they can potentially provide astronauts and future space settlers with an autonomous and self-sustaining food supply.
Collaboration with NASA and Beyond
Recognizing the potential of AeroFarms' technology, NASA has entered into partnerships with the company to research and develop farming systems for space habitats. They are currently working on optimizing crop varieties, nutrient delivery methods, and environmental control systems to function in the harsh conditions of space and other celestial bodies. These collaborations are not only propelling breakthroughs in space exploration but also helping to refine AeroFarms' terrestrial applications. The knowledge gained from adapting their systems for use in space directly translates into improvements for their urban farming facilities on Earth.
The Impact of AeroFarms' Work
AeroFarms' groundbreaking work in sustainable agriculture and precision farming solutions holds the promise of a more food-secure and environmentally responsible future. By continuously refining their technology and pushing the boundaries of what is possible, they are setting new standards for agricultural practices worldwide. Moreover, the company's foray into space exploration signifies the potential for cross-industry collaborations that can yield mutual benefits. Their work showcases how expertise in one field can contribute to advancements in another, leading to a synergistic growth in knowledge and innovation.
Global Expansion and Future Endeavors
AeroFarms' innovative farming techniques have attracted significant investments, enabling them to expand their operations across the globe. With plans to build more vertical farms in different regions, they are well on their way to reshaping global agricultural practices by providing fresh, locally-sourced produce with a minimal environmental footprint. As for their space exploration endeavors, AeroFarms aims to contribute to humanity's efforts to colonize other planets and establish long-term habitats in space. By refining their technology for space applications, they are not only addressing the challenges of sustainable agriculture but also preparing humanity for a future beyond Earth.
Educating the Next Generation of Innovators
Recognizing the importance of inspiring and educating future generations, AeroFarms has established partnerships with educational institutions to develop curricula focused on sustainable agriculture, technology, and environmental stewardship. By sharing their knowledge and providing hands-on experiences, they are nurturing a new generation of innovators who will carry the torch of progress in both sustainable agriculture and space exploration.
AeroFarms' pioneering work in vertical farming and their visionary expansion into space exploration epitomize the limitless potential of human ingenuity. By seamlessly integrating sustainable agriculture with the seemingly unrelated field of space exploration, they have demonstrated the power of collaboration and innovation in tackling the world's most pressing challenges. As AeroFarms continues to push the boundaries of what is possible, they are undoubtedly laying the groundwork for a future where humanity can thrive both on Earth and beyond.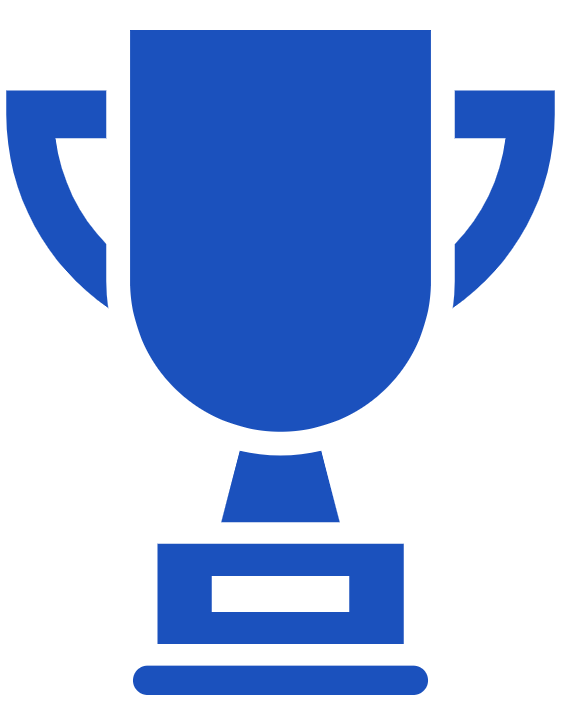 Cast Your Vote: Support This Innovative Pioneer Today!
Voting is simple: Browse through the nominees, select the company you believe is the most innovative and deserving, and click the "Vote Now" button under their profile. Each user is allowed to vote for only one company, and the winner will be determined based on the highest number of votes received. Join us in recognizing and celebrating the technological innovators shaping our future!
Tell us how can we improve this post?