Hits: 41
The concept of personalized medicine, once a figment of science fiction, has emerged as an awe-inspiring reality, courtesy of the swift advancements in genomics, bioprinting, and regenerative medicine. At the forefront of these remarkable breakthroughs stands Illumina, an unparalleled biotechnology juggernaut, renowned for its proficiency in DNA sequencing and array technologies. As a pivotal figure in the global biotech domain, Illumina is poised to transform our comprehension and management of diseases, spearheading a novel age of precision medicine.
The Genesis of Illumina: Turning Science Fiction into Reality
Founded in 1998, Illumina was established with the mission to develop cutting-edge technology that would enable large-scale analysis of genetic variation and function. The company made its mark by launching innovative DNA sequencers that have continually evolved to deliver faster, more accurate, and more affordable results. Today, Illumina's sequencers form the backbone of genomic research and personalized medicine initiatives across the globe.
Illumina's groundbreaking sequencing innovation, dubbed Next-Generation Sequencing (NGS), has completely transformed the landscape of genomics. NGS empowers scientists to examine and interpret vast quantities of DNA information simultaneously, leading to prompt and precise genome sequencing. This scientific leap has unlocked the ability to delve deeper into the intricate realm of genetics and comprehend the individualistic nuances that form our distinct identities.
The Impact of Illumina's Technology on Personalized Medicine
Illumina's DNA sequencing technology has had a profound impact on personalized medicine, enabling clinicians and researchers to develop more targeted and effective therapies for a range of diseases. Here are just a few ways in which Illumina's groundbreaking work has transformed the field:
Cancer: By sequencing the genomes of cancer cells, researchers can identify specific genetic mutations that drive the disease, paving the way for the development of targeted therapies. This has led to the emergence of precision oncology, where patients receive treatment tailored to their unique genetic makeup, increasing the likelihood of a successful outcome.
Rare Diseases: Illumina's technology has enabled the identification of many previously unknown genetic mutations responsible for rare diseases. This has facilitated earlier diagnosis and intervention, improving the quality of life for countless patients and their families.
Prenatal Screening: The advent of non-invasive prenatal testing (NIPT), powered by Illumina's sequencing technology, has revolutionized prenatal care. Pregnant women can now undergo a simple blood test to screen for common genetic abnormalities, reducing the need for invasive procedures and providing parents with vital information about their unborn child.
Pharmacogenomics: By understanding how genetic variations affect an individual's response to medication, researchers can develop more effective and safer drug therapies. Illumina's sequencing technology has accelerated the growth of pharmacogenomics, allowing clinicians to prescribe medications based on a patient's unique genetic profile, reducing the risk of adverse reactions.
The Future of Illumina: Expanding the Boundaries of Personalized Medicine
As Illumina continues to innovate and refine its technology, the possibilities for personalized medicine expand even further. Here are some exciting directions the company is exploring:
Liquid Biopsies: Illumina is developing advanced techniques for detecting and analyzing circulating tumor DNA (ctDNA) in blood samples, a process known as a liquid biopsy. This minimally invasive approach has the potential to revolutionize cancer diagnosis, treatment, and monitoring, providing real-time insights into a patient's response to therapy.
Microbiome Research: Illumina's technology is also enabling scientists to explore the complex world of the human microbiome, the vast community of microorganisms that inhabit our bodies. By understanding the interactions between our genetic makeup and these microbial residents, researchers hope to uncover new ways to promote health and treat diseases. In the future, personalized medicine may involve tailoring treatments based on an individual's unique microbiome profile.
Artificial Intelligence and Machine Learning: Illumina is harnessing the power of artificial intelligence (AI) and machine learning to analyze the vast amounts of genomic data generated by their sequencing technologies. By applying advanced algorithms and data analytics, researchers can uncover previously hidden patterns and insights, driving the discovery of new diagnostic biomarkers and therapeutic targets.
Regenerative Medicine: While Illumina's primary focus has been on genomics, its technologies are also poised to contribute to the field of regenerative medicine. By understanding the genetic factors that influence tissue regeneration and cellular reprogramming, scientists can develop innovative therapies for repairing damaged organs and tissues. Illumina's sequencing technology may one day play a crucial role in unlocking the secrets of tissue regeneration, enabling the development of novel treatments for a range of degenerative conditions.
Democratization of Genomics: As the cost of DNA sequencing continues to fall, Illumina is working to make genomic data more accessible to researchers, clinicians, and even individuals. By fostering greater collaboration and data sharing, the company aims to accelerate the development of personalized medicine and enable more people to benefit from tailored healthcare solutions.
In the rapidly evolving world of personalized medicine and biotechnology, Illumina stands as a shining example of innovation, determination, and ingenuity. By continually pushing the boundaries of what is possible, the company has unlocked the immense potential of genomics, driving a paradigm shift in the way we understand and treat diseases.
From cancer treatment to prenatal care, the impact of Illumina's groundbreaking work can be seen in countless facets of modern medicine. As we look to the future, the company's pioneering spirit and unwavering commitment to excellence will undoubtedly continue to shape the landscape of personalized medicine and biotechnology, illuminating new pathways to health and well-being for generations to come.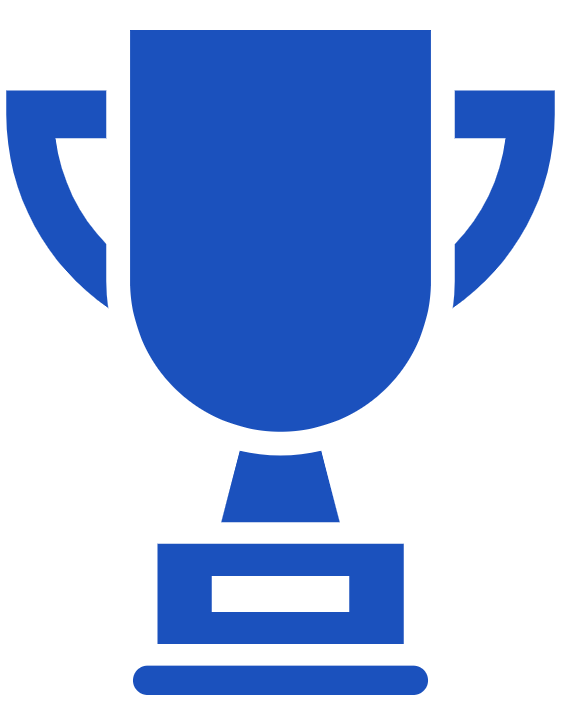 Cast Your Vote: Support This Innovative Pioneer Today!
Voting is simple: Browse through the nominees, select the company you believe is the most innovative and deserving, and click the "Vote Now" button under their profile. Each user is allowed to vote for only one company, and the winner will be determined based on the highest number of votes received. Join us in recognizing and celebrating the technological innovators shaping our future!
Tell us how can we improve this post?