Hits: 33
In an increasingly interconnected world, the demand for innovative technologies in robotics, automation, and wireless communication has never been greater. At the forefront of these groundbreaking advancements is Fanuc, a global leader in industrial automation, robotics, and CNC systems. With a long history of success and a commitment to excellence, Fanuc continues to redefine the world of advanced robotics and automation, pushing the boundaries of what's possible and setting new standards for the industry.
Fanuc's Origins and Evolution
Founded in 1956 by Dr. Seiuemon Inaba, Fanuc began as a small division of Fujitsu dedicated to the development of numerical controls for machine tools. Over the years, the company evolved and expanded, and in 1972, Fanuc introduced its first industrial robot, the Fanuc Robot 1, marking the beginning of their journey in the world of robotics. Today, Fanuc is a multinational corporation headquartered in Japan, with operations and facilities worldwide. It is recognized as one of the leading manufacturers of industrial robots, CNC systems, and factory automation solutions. The company's extensive product range caters to diverse industries, from automotive and aerospace to consumer electronics and healthcare, among others.
Advanced Robotics and the Collaborative Robot
Fanuc has consistently demonstrated its expertise in advanced robotics through innovative product offerings, such as its collaborative robots (cobots). In 2018, the company's CR-15iA collaborative robot received the NED Innovation Award, solidifying its position as a pioneer in the field. The CR-15iA is designed to work safely alongside humans, using force sensors and advanced safety features to ensure a harmonious and secure work environment. With its lightweight design, flexible deployment options, and user-friendly programming, this cobot is ideal for a variety of applications, from assembly and inspection to packaging and material handling. Fanuc's commitment to developing advanced robotics extends beyond cobots, as evidenced by their diverse robot lineup. This includes the M-2000iA, a heavy-payload robot capable of lifting up to 2.3 tons, and the R-2000iC, a versatile robot with a wide range of applications.
Automation Systems and the Smart Factory
Fanuc's automation systems are designed to help manufacturers optimize production processes and enhance efficiency, contributing to the development of smart factories. The company offers an array of solutions, including ROBODRILL, a high-speed, high-precision CNC machining center, and ROBOCUT, a wire EDM solution that provides accurate cutting and reduced cycle times. Furthermore, Fanuc's IoT solution, FIELD (Fanuc Intelligent Edge Link and Drive) system, enables seamless connectivity between machines and robots on the factory floor. The FIELD system allows manufacturers to collect, analyze, and optimize production data in real-time, resulting in increased productivity and reduced operational costs.
5G Wireless Communication and Fanuc's Role
Fanuc's commitment to innovation extends to 5G wireless communication, a crucial element of the future interconnected world. By partnering with major players in the 5G industry, such as NTT DOCOMO and Fujitsu, Fanuc aims to develop cutting-edge technologies that facilitate ultra-low-latency communication between industrial robots and machines. In 2019, Fanuc, Fujitsu, and NTT DOCOMO successfully demonstrated the world's first remote control of an industrial robot using 5G. This milestone showcased the potential of 5G technology in enabling real-time remote control of robots and machines, which can revolutionize industries by improving efficiency, reducing costs, and enabling greater flexibility in production environments.
Fanuc's Vision for the Future
Fanuc envisions a future where robots and humans work together seamlessly, with automation systems and connectivity driving the development of smart factories and reshaping industries. To achieve this vision, the company is focused on continuous innovation, collaboration, and customer-centric solutions that cater to the ever-evolving needs of the market.
One of the key strategies in Fanuc's roadmap for the future is the expansion of its collaborative robot portfolio. By developing new cobots with diverse capabilities and industry-specific applications, Fanuc aims to accelerate the adoption of robotics in various sectors, making advanced automation accessible to businesses of all sizes.
In addition, Fanuc is committed to exploring new technologies and applications in the realm of artificial intelligence (AI) and machine learning. By integrating AI capabilities into their robots and automation systems, Fanuc seeks to create smarter, more adaptable, and autonomous solutions that can optimize production processes and minimize downtime. Fanuc also recognizes the importance of education and workforce development in shaping the future of robotics and automation. To this end, the company invests in initiatives that promote STEM education and technical training, such as the Fanuc Certified Education (CERT) program, which provides students with hands-on experience in operating and programming industrial robots.
As a global leader in robotics, automation, and connectivity, Fanuc is well-positioned to drive the industry forward and redefine our interconnected world. Through its innovative product offerings, commitment to cutting-edge technologies, and dedication to customer success, Fanuc continues to push the boundaries of what's possible in the realms of advanced robotics, automation systems, and 5G wireless communication. By fostering a world where humans and robots work in harmony, automation systems optimize production processes, and seamless connectivity enables new efficiencies and opportunities, Fanuc is helping to shape a brighter, more productive, and interconnected future for all.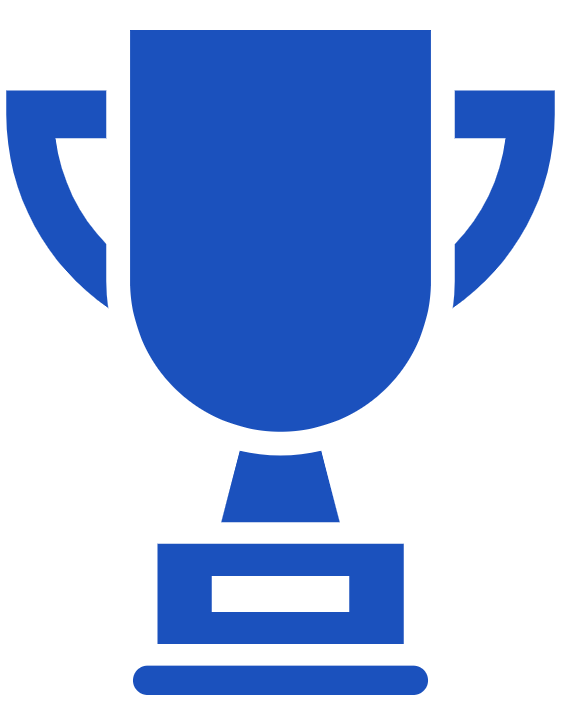 Cast Your Vote: Support This Innovative Pioneer Today!
Voting is simple: Browse through the nominees, select the company you believe is the most innovative and deserving, and click the "Vote Now" button under their profile. Each user is allowed to vote for only one company, and the winner will be determined based on the highest number of votes received. Join us in recognizing and celebrating the technological innovators shaping our future!
Tell us how can we improve this post?