Hits: 14
As the urgency of addressing climate change becomes more apparent, companies around the world are searching for innovative solutions to reduce carbon emissions and stabilize global temperatures. One such organization, Climeworks, is at the forefront of the fight against climate change, developing groundbreaking technologies to capture carbon dioxide (CO2) and manage waste effectively. In this article, we explore the company's journey, the significance of its work, and how Climeworks is leading the charge in climate and environmental solutions.
The Climeworks Story: A Pioneering Vision
Established in Switzerland in 2009 by engineers Christoph Gebald and Jan Wurzbacher, Climeworks was born out of a vision to make a tangible difference in mitigating climate change. With a focus on direct air capture (DAC) technology, the company's mission is to remove CO2 from the atmosphere and repurpose it or store it permanently, ultimately reducing greenhouse gas emissions and their impact on the environment.
Scaling Up: Turning Innovation into Reality
Climeworks has taken a comprehensive approach to carbon capture and storage by developing modular, scalable DAC plants. These plants utilize a patented filter system, which comprises fans that draw air into the facility, where it then comes into contact with filters containing amines, which capture CO2. Once the filters are saturated, they are heated to release the CO2, which can then be compressed and utilized or stored underground.
In 2017, Climeworks achieved a significant milestone when it launched the world's first commercial-scale DAC plant in Hinwil, Switzerland. Capable of capturing 900 tons of CO2 per year, the facility represented a crucial step in proving the viability of the technology. This was followed in 2019 by the opening of a second, larger DAC plant in Hellisheidi, Iceland, called Orca. Built in partnership with Reykjavik Energy and Carbfix, Orca is designed to capture 4,000 tons of CO2 annually, which is then mixed with water and injected deep into basaltic rock formations, where it mineralizes and becomes permanently stored.
Addressing Waste: A Holistic Approach
In addition to carbon capture, Climeworks is also tackling climate change through advanced waste management and recycling systems. By working with partners to develop cutting-edge processes, the company is minimizing waste, repurposing resources, and reducing emissions across the board.
Climeworks has collaborated with Carbfix to utilize CO2 captured by its DAC facilities for carbon mineralization in the construction industry. This method not only lowers the overall carbon footprint of construction materials but also turns a harmful greenhouse gas into a valuable commodity.
The company is also exploring ways to create a circular economy by using captured CO2 to produce synthetic fuels, plastics, and fertilizers. In doing so, Climeworks is working to close the loop on waste, transform pollutants into useful products, and generate new revenue streams from previously discarded materials.
The Global Impact: A Brighter, Greener Future
Climeworks' work is making a tangible impact on the global fight against climate change. In 2021, the Swiss company committed to a bold goal: removing one percent of global CO2 emissions by 2025. To achieve this ambitious target, Climeworks plans to scale up its operations exponentially and install DAC facilities worldwide. In addition to expanding its footprint, Climeworks is dedicated to promoting awareness of the climate crisis and fostering collaboration between governments, businesses, and individuals. The company's advocacy work and commitment to reducing greenhouse gas emissions have garnered attention and praise from environmental organizations and international leaders alike.
Climeworks' groundbreaking technologies and comprehensive approach have set a new standard in the world of climate and environmental solutions. By forging partnerships with likeminded organizations and governments, the company has managed to position itself as a key player in the global race to combat climate change. Climeworks' success has also inspired a new wave of innovation within the carbon capture and storage sector. As more companies begin to explore and invest in DAC technologies, the potential for large-scale implementation increases, offering a vital tool in the fight against climate change.
Collaboration and Integration: The Future of Climate Solutions
As the world continues to grapple with the consequences of climate change, the need for comprehensive and effective solutions becomes increasingly crucial. Climeworks understands that tackling this monumental challenge requires a multi-pronged approach and believes that its technologies can complement existing climate action strategies, such as renewable energy, reforestation, and energy efficiency improvements.
To maximize their impact, Climeworks is seeking to integrate its carbon capture and waste management solutions into existing infrastructure and industrial processes. This approach not only allows for seamless implementation but also increases the likelihood of widespread adoption and meaningful reductions in global CO2 emissions.
Final Thoughts: A New Era in Climate Solutions
Climeworks' relentless pursuit of innovation and dedication to combating climate change has made it a leader in the world of climate and environmental solutions. Through its cutting-edge carbon capture and storage technologies, advanced waste management systems, and collaborative efforts, the company is paving the way for a cleaner, greener, and more sustainable future. As the urgency to address climate change grows, it's essential to celebrate and support the trailblazing work of companies like Climeworks. By investing in innovative technologies and fostering a spirit of collaboration, we can collectively make strides toward reversing the devastating effects of climate change and ensure a habitable planet for generations to come.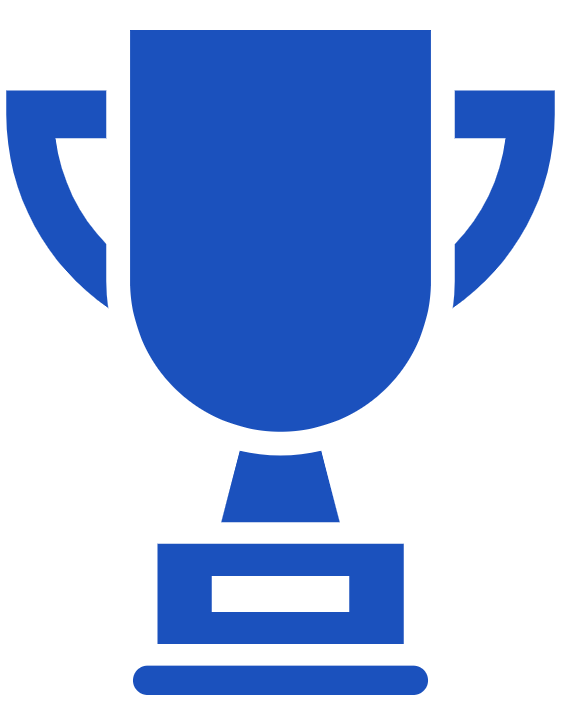 Cast Your Vote: Support This Innovative Pioneer Today!
Voting is simple: Browse through the nominees, select the company you believe is the most innovative and deserving, and click the "Vote Now" button under their profile. Each user is allowed to vote for only one company, and the winner will be determined based on the highest number of votes received. Join us in recognizing and celebrating the technological innovators shaping our future!
Tell us how can we improve this post?