Hits: 52
In the world of tomorrow, where technological advancements shape the landscape of industry, one company has emerged as a leader in the field of nanotechnology and advanced materials. Nanosys, a pioneer in this realm, is breaking new ground with cutting-edge technologies that have the potential to revolutionize various sectors.
With its focus on nanotechnology applications and materials that push the boundaries of what was once thought possible, Nanosys has made a significant impact in the industry. Its groundbreaking work on quantum dots, in particular, has captured the imagination of many, showcasing the power of innovation to transform our world. As we delve into the story of Nanosys and its innovative achievements, we begin to uncover a new reality for manufacturing and product design. A reality where quantum dots and other advanced materials reign supreme, ushering in a new era of technological progress and creativity.
The Birth of Nanosys
In the year 2001, Nanosys sprouted from a seed of inspiration, poised to make an indelible mark on the world of nanotechnology. Fuelled by a fervent drive to pioneer cutting-edge materials and devices that hold the power to revolutionize industries, the company embarked on an expedition with the synthesis of nanowires as its starting point. However, with an insatiable thirst for innovation, Nanosys soon found itself at a crossroads and made a shrewd choice to shift its focus to the development of quantum dots – minuscule semiconducting materials imbued with extraordinary optical properties. Today, Nanosys stands tall as a pre-eminent force in the realm of nanotech, its quest for scientific breakthroughs showing no signs of abating.
Quantum Dots: A Game-Changer in Display Technology
Nanosys's groundbreaking work in quantum dot technology has earned it a reputation as a leading innovator in the display industry. Quantum dots are tiny semiconductor particles, typically measuring between two to ten nanometers in diameter. The unique properties of quantum dots, such as their ability to emit pure, tunable colors when excited by light or an electric field, make them highly suitable for applications in display technology.
The use of quantum dots in display panels provides several benefits, including higher brightness, better color accuracy, and improved energy efficiency. Nanosys's flagship product, the Quantum Dot Enhancement Film (QDEF), has revolutionized the market by offering a highly efficient, cost-effective, and environmentally friendly solution for achieving enhanced color performance in LCD displays.
QDEF is a thin film composed of millions of quantum dots that can be integrated into existing LCD manufacturing processes. When incorporated into a display, these quantum dots help to create a broader color gamut, providing viewers with more vibrant and accurate colors. The success of QDEF has propelled Nanosys to the forefront of the display industry, leading to partnerships with major companies like Samsung and LG.
Impacting the Display Industry
Nanosys's quantum dot technology has had a profound impact on the display industry. It has made it possible for manufacturers to create LCD displays with color performance that rivals more expensive OLED technology. The implementation of quantum dots in displays has contributed to significant improvements in color accuracy, brightness, and power efficiency. These advancements have made quantum dot technology highly sought after in various applications, such as smartphones, tablets, computer monitors, and televisions. As demand for better color performance and energy efficiency continues to grow, Nanosys's quantum dots are well-positioned to remain a dominant force in the industry.
Beyond Displays: Nanosys's Pioneering Work in Other Applications
Nanosys's innovative work in nanotechnology and advanced materials extends beyond the realm of display technology. The company is actively exploring other potential applications for quantum dots, such as lighting, solar cells, and even medical imaging. For instance, Nanosys has been working on developing quantum dot-based lighting solutions that promise higher efficiency and better color rendering than traditional LED lights.
In the realm of solar energy, Nanosys is investigating the use of quantum dots to create solar cells with improved efficiency. Quantum dots have the potential to capture a wider range of solar wavelengths, allowing for more efficient energy conversion. This could make solar energy a more viable option for consumers and help reduce our dependence on fossil fuels.
In medical imaging, Nanosys's quantum dots have the potential to enhance diagnostic accuracy by providing high-resolution, real-time imaging with vivid colors. These nanoparticles can be engineered to emit specific colors when exposed to light or other stimuli, enabling doctors to visualize cellular processes and disease progression more accurately. The use of quantum dots in medical imaging may lead to earlier and more accurate diagnoses, ultimately improving patient outcomes.
Furthermore, Nanosys is exploring the use of quantum dots in security applications, such as anti-counterfeiting measures for currency and product authentication. Quantum dots can be engineered to emit a unique spectral signature, which can be used as a secure, unclonable fingerprint for identification and verification purposes.
Sustainability and Environmental Considerations
As a pioneer in nanotechnology and advanced materials, Nanosys is conscious of the environmental impact of its products and processes. The company continually seeks to develop and implement sustainable practices, reducing its environmental footprint while simultaneously delivering high-performance products.
For example, Nanosys's quantum dot technology has a lower environmental impact compared to other display technologies, such as OLEDs, which require the use of heavy metals and toxic chemicals. Quantum dots are not only more energy-efficient, but they also have a longer lifespan, reducing the need for frequent replacements and ultimately resulting in less electronic waste.
Nanosys is also committed to reducing the use of rare earth elements in its products. Rare earth elements are vital for many modern technologies but are becoming increasingly scarce and difficult to mine sustainably. By leveraging nanotechnology, Nanosys aims to reduce the reliance on these elements and promote the development of more sustainable technologies.
Nanosys has emerged as a trailblazing pioneer in the realm of nanotechnology and advanced materials. With their groundbreaking research on quantum dots, they have sparked a revolution in the display industry and beyond. With unwavering dedication to innovation, sustainability, and cutting-edge materials development, Nanosys has proven their commitment to expanding the limits of what is achievable through nanotechnology applications.
As Nanosys ventures into uncharted territories and refines their existing technologies, they are poised to leave a lasting impact on the future of manufacturing and product design. Their innovations have the potential to revolutionize various industries, including but not limited to lighting, solar energy, medical imaging, and security. Nanosys's ingenuity is leading us towards a more sustainable, efficient, and dynamic world, making them an influential force to be reckoned with.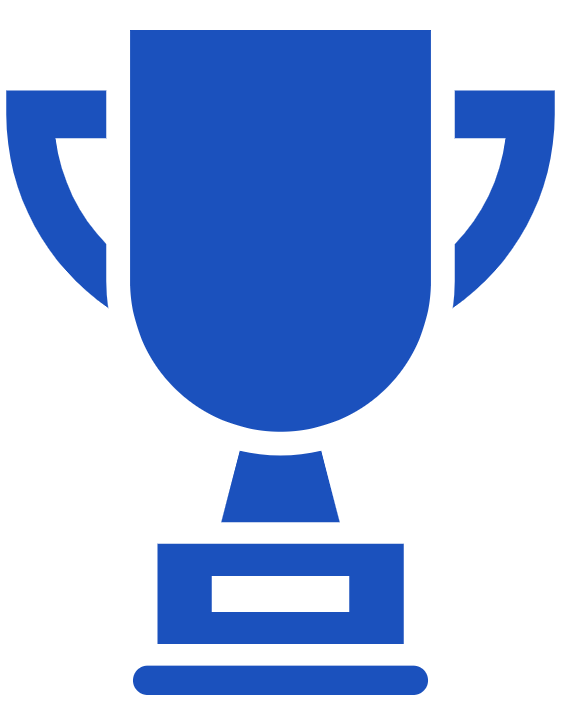 Cast Your Vote: Support This Innovative Pioneer Today!
Voting is simple: Browse through the nominees, select the company you believe is the most innovative and deserving, and click the "Vote Now" button under their profile. Each user is allowed to vote for only one company, and the winner will be determined based on the highest number of votes received. Join us in recognizing and celebrating the technological innovators shaping our future!
Tell us how can we improve this post?