Hits: 19
In an age marked by growing concerns over climate change and humanity's ecological impact, Blue Planet stands as a sentinel, a trailblazing force that is confronting the greatest environmental challenges of our time head-on. Founded by Dr. Brent Constantz in 2013, Blue Planet has been driven by the vision of creating a sustainable and carbon-neutral future for all. Under the current leadership of CEO Martin Houston, the company is orchestrating a symphony of innovative solutions designed to heal our ailing planet, restore ecological balance, and secure a sustainable future for all. Immerse yourself in the captivating story of Blue Planet, a tale of technological triumphs, audacious aspirations, and an unrelenting quest to reshape our world through carbon capture and storage technologies, as well as advanced waste management and recycling systems. Witness the birth of a new era in climate and environmental solutions, one defined by hope, resilience, and a renewed sense of harmony between humanity and the natural world.
A New Dawn in Climate Solutions: Blue Planet's Carbon Capture and Storage Odyssey
In the vanguard of Blue Planet's efforts to tackle climate change lies the revolutionary realm of carbon capture and storage (CCS) technology. Recognizing the urgency to address the pressing issue of rising atmospheric carbon dioxide levels, the company has dedicated itself to devising innovative methods for capturing and sequestering this greenhouse gas, transforming it from an environmental threat into a valuable resource. Through a combination of cutting-edge research and bold experimentation, Blue Planet has developed a proprietary CCS process that not only captures carbon dioxide emissions from industrial sources but also converts the captured carbon into an environmentally friendly, carbon-negative building material called synthetic limestone. This ingenious approach simultaneously reduces the volume of carbon dioxide released into the atmosphere and provides a sustainable alternative to conventional building materials, whose production typically results in significant greenhouse gas emissions.
The Power of Transformation: Advanced Waste Management and Recycling Systems
Beyond the realm of carbon capture and storage, Blue Planet has also made significant strides in the development of advanced waste management and recycling systems. Acknowledging the growing issue of global waste accumulation, the company has set its sights on revolutionizing the way we manage, process, and repurpose waste materials. At the heart of Blue Planet's waste management initiatives lies the ambition to transition from a linear, "take-make-waste" model of resource consumption to a more circular, regenerative approach that values resource efficiency and minimizes waste generation.
By deploying innovative recycling technologies and processes, Blue Planet is working tirelessly to divert waste from landfills, reduce the consumption of finite resources, and promote the development of a circular economy. One notable example of Blue Planet's pioneering efforts in waste management and recycling is their advanced recycling system for end-of-life plastics. Through a proprietary process, the company is capable of breaking down and converting these previously non-recyclable materials into high-quality, reusable feedstocks, which can be used to manufacture new plastic products. This transformative approach to waste management has the potential to dramatically reduce the environmental impact of plastic waste and herald a new age of sustainable materials management.
Collaboration, Education, and Outreach: Blue Planet's Strategy for Global Impact
To bring about meaningful and lasting change in the fight against climate change and environmental degradation, Blue Planet recognizes the importance of forging strategic partnerships, raising public awareness, and advocating for sustainable practices and policies. To this end, the company actively engages in collaboration and outreach efforts, partnering with like-minded organizations, industry leaders, and governments to promote the widespread adoption of their climate and environmental solutions. Through conferences, workshops, and educational initiatives, Blue Planet seeks to inspire a new generation of environmental stewards and create a global community that is dedicated to preserving our planet for future generations.
The Path Forward: Blue Planet's Vision for a Sustainable Future
As Blue Planet continues to navigate the challenges and opportunities of the ever-evolving climate and environmental landscape, the company remains steadfast in its commitment to innovation and sustainability. Guided by a deep-rooted sense of responsibility and an unwavering belief in the power of human ingenuity, Blue Planet is dedicated to creating a greener, more resilient world where environmental stewardship and human progress can coexist harmoniously. To achieve this vision, Blue Planet will persist in its efforts to refine and expand its portfolio of climate and environmental solutions.
From advancing its carbon capture and storage technologies to pioneering new waste management and recycling systems, the company is determined to lead the charge in confronting the pressing ecological challenges of our time. Moreover, Blue Planet will continue to advocate for sustainable policies, champion best practices, and foster cross-sector collaboration to drive the large-scale transformation necessary to secure a sustainable future for all. By forging alliances, building bridges, and nurturing a global community of change-makers, Blue Planet aims to galvanize a worldwide movement that can collectively rise to the challenges of climate change and environmental degradation.
Blue Planet, as a guardian of the Earth and a pioneer in climate and environmental solutions, is forging a path towards a future where the harmony between humanity and nature is restored. Through their groundbreaking work in carbon capture and storage technologies, as well as advanced waste management and recycling systems, the company is tackling climate change head-on and ushering in a new era of sustainability and ecological balance. By relentlessly pursuing innovation, forging strategic partnerships, and inspiring a global community to embrace sustainable practices, Blue Planet is not only addressing the environmental challenges of today but is also laying the foundation for a brighter, greener future. In the epic tale of human progress and planetary stewardship, Blue Planet serves as a beacon of hope and an enduring testament to the transformative power of human ingenuity, determination, and collective action.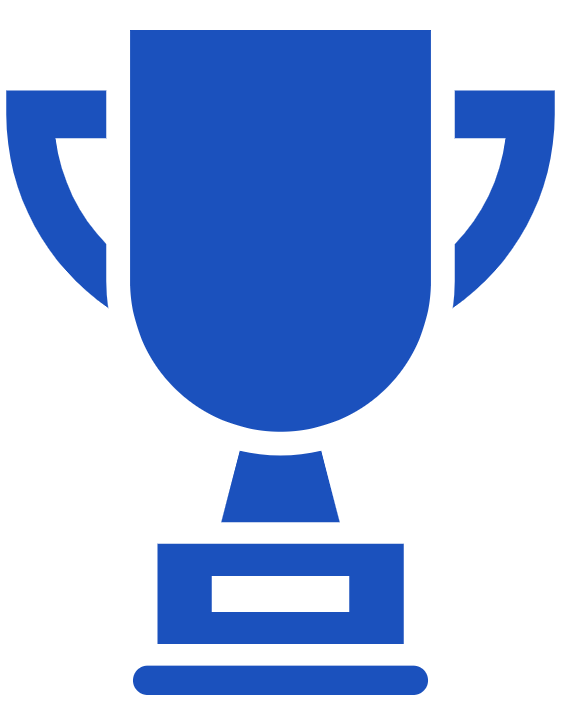 Cast Your Vote: Support This Innovative Pioneer Today!
Voting is simple: Browse through the nominees, select the company you believe is the most innovative and deserving, and click the "Vote Now" button under their profile. Each user is allowed to vote for only one company, and the winner will be determined based on the highest number of votes received. Join us in recognizing and celebrating the technological innovators shaping our future!
Tell us how can we improve this post?